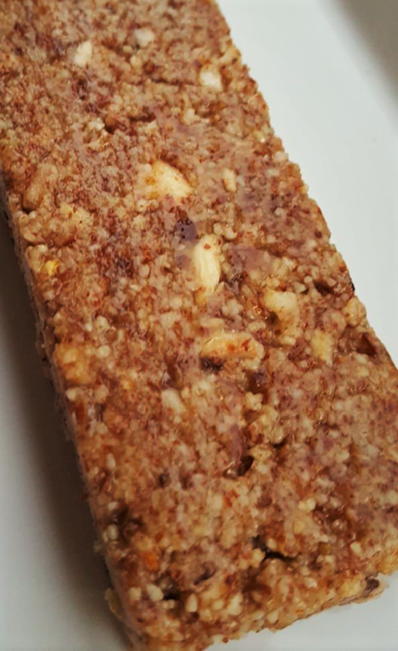 Almond Turron is the most traditional Holiday treat in Spain and in a few Latin American countries. The problem is that, since industrialization turron's have become a highly processed and a profit-driven treat that's filled with sugar and additives. This healthy version was shared with me by a naturopathic doctor in Spain.
INGREDIENTS
---
100 g of Almonds
15 g of Sesame Seeds
50 g of Pure Honey
A pinch of Himalayan Salt
1 g of Dried Orange Powder (optional)
PREPARATION
Put the almonds in the food processor and blend until they turn into flour.
Add the sesame seeds and blend until they turn into powder.
Add the rest of the ingredients and blend until everything is integrated into a dense mass.
Place in a mold for nougat or in a rectangular tray and press the mass in tightly.
Allow to cool and set before unmolding.
Enjoy!
If you are looking for more nutrition tips and recipes follow me on Instagram or Facebook.
I'm looking for 10 people who want to make health a priority in 2021
If you want healthy eating to become second nature so that you don't even have to think about it, join us for the WILDFIT90 Coaching Program starting on January 4th, 2021.
WILDFIT90 Coaching is a 3-month program that transforms your relationship with food, changes your habits and helps you make choices that feel good in any situation, leave you energized and give you the freedom to enjoy the rest of your long, healthy life.
If you want to fall in love with the foods that treat you well, but you're not sure it's even possible, let's talk. There's nothing I like more than watching people's health transform for the better. If there's a way I can support you, I want to! Book a 30 minute call with me to tell me about your hopes and challenges.