Most restaurant menus treat veggies as a side dish. Meanwhile, the World Health Organization, Health Canada, and most nutritionists agree that whole vegetables and fruits should make up at least 50% of what you eat throughout the day.
If you have heard about The Blue Zones before, you know that they are five places around the world where people routinely live to be over a hundred years old without any chronic disease (no heart disease, dementia, diabetes, or cancer). Isn't that what you would like? Start by consuming a variety of vegetables on a daily basis.
In fact, the more veggies you eat, the more vitamins and minerals you are giving your body, and the more fiber you are giving your healthy gut bacteria, thus increasing your ability to fight disease. I can't help but wonder: If veggies were thought of as a main course instead of a side dish, is it possible that our species would be in better shape to fight off any new viral strains?
Implementation Strategies (choose at least one for this week):
When planning a meal, make veggies the main course.

When ordering take out, order a bunch of healthy side dishes as your main meal. Think of grains and proteins as your side dishes.

Always have raw veggies available as a quick snack. Dipping them in hummus or nut butters might help you enjoy them even more.

Mix all kinds of greens in a blender; add an apple or berries if you like a bit of a sweet taste.

Vary the types of vegetables you have from one week to another, that way you will never get bored (i.e.: green vegetables one week, root vegetables another week).

Slow down your eating and pay attention to the rich flavour, texture and moisture in raw vegetables.
SPECIAL TIP FOR PARENTS: Keep a tray of veggies available at all times. Model snacking on them and comment out loud: "Hmmm, I love how crunchy and juicy this carrot is." Don't ever impose your habits. Modeling is the best influencer.
Opportunities to deepen the learning:
1. Scientists agree that genetics only account for 20-30% of our health and longevity. The other 70-80% is determined by lifestyle. Learn why People in "Blue Zones" Live Longer Than the Rest of the World.

2.  Compare these two infographics: Health Canada's recommendations and the Harvard School of Public Health, what do you notice?

3. For those of you who are really interested in shifting paradigms, meet Dr. David Sinclair and discover the latest research on reversing aging at the cellular level. If this topic is of interest to you I recommend his latest book: A Short Guide to a Long Life.
Have a smarter day, a smarter week and a smarter life,
Ginny Santos, your wholistic coach.
PS: If you like getting these weekly reminders and you know someone who could also benefit from them, please forward this email and invite them to sign up.
A love note from your future self:
I am truly grateful for the things I've done, the impact I've had on others and on this beautiful planet, the places I've been to, and all that I've learned.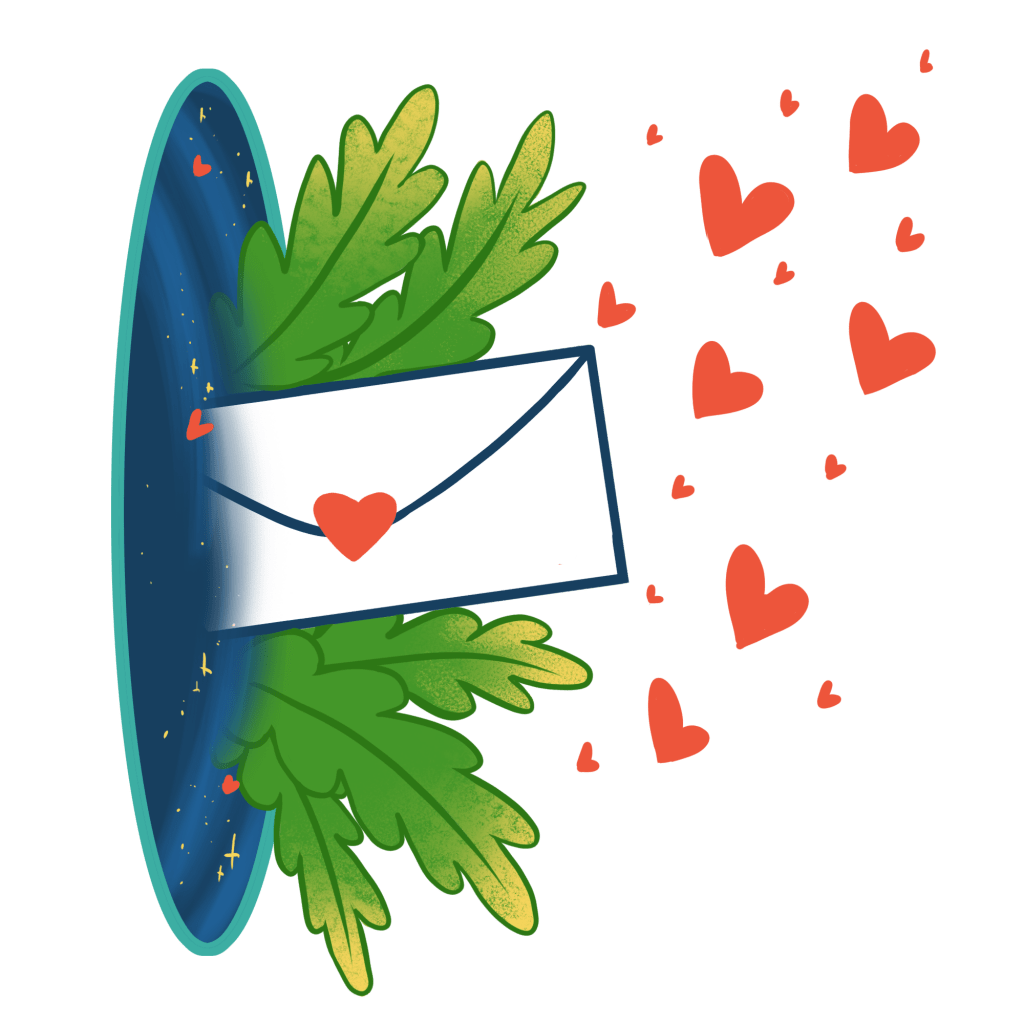 I know it sounds silly, but a lot of this just wouldn't have been possible, had you not made your long-term health a priority.

Love, from your future self
Disclaimer: The content contained in this email is for educational and inspirational purposes only. You should not rely on this information as a substitute for, nor does it replace medical advice, diagnosis or treatment. If you have any concerns or questions about your health, you should always consult with a physician or other health care professional. Do not disregard, avoid or delay obtaining medical or health related advice because of something you may have read on this email.