| | | |
| --- | --- | --- |
| Prep: 20 minutes | Servings: 4 | |
Recipe by: my co-coach Thaïs Loverdos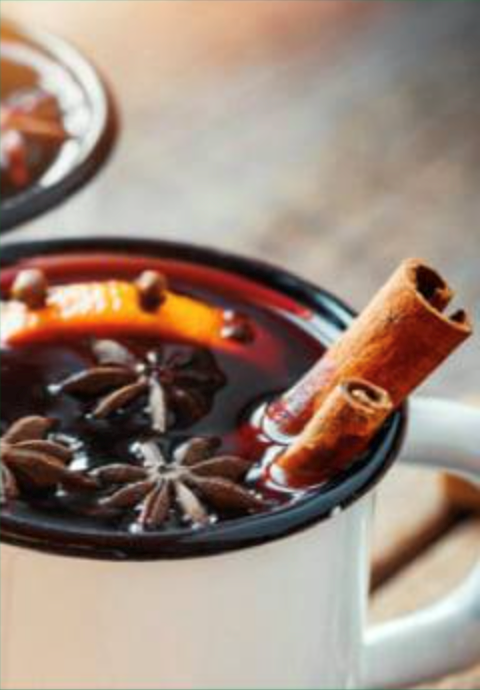 The nights are getting colder and one of my favorite things to do is sit down to relax with a hot cup of spiced tea.
INGREDIENTS
---
8 Apples
6 Dates (soaked for 4 hours in water)
2 cups of Cinnamon Tea
A pinch of any of the following: Ginger, Clove, Nutmeg, Star Anise
As decoration: a Cinnamon Stick, Orange Peel
PREPARATION
Blend the apples (Optional: if you take out the fibre you lose nutritional content and gain a more pleasant drinking experience)
Add the water from soaking the dates (but not the dates)
Add the cinnamon tea (hot)
Add the spices
Mix and add the decorations
Enjoy!
If you are looking for more nutrition tips and recipes follow me on Instagram or Facebook.
I'm looking for 10 people who want to make health a priority in 2021
If you want healthy eating to become second nature so that you don't even have to think about it, join us for the WILDFIT90 Coaching Program starting on January 4th, 2021.
WILDFIT90 Coaching is a 3-month program that transforms your relationship with food, changes your habits and helps you make choices that feel good in any situation, leave you energized and give you the freedom to enjoy the rest of your long, healthy life.
If you want to fall in love with the foods that treat you well, but you're not sure it's even possible, let's talk. There's nothing I like more than watching people's health transform for the better. If there's a way I can support you, I want to! Book a 30 minute call with me to tell me about your hopes and challenges.