The more you look, the more you see.
Every time you experience these ten emotions, you are able to expand your thought-action repertoire (also known as creative ideas), and your resourcefulness, according to a fifteen-year research study.* The best part is that these are common emotions that many people feel on a daily basis. The trick is noticing when these emotions arise throughout your day so that you can savor them as much as possible.
Scan the list and notice the ones that you have experienced this week:
Joy – This emotion emerges when one's current circumstances present unexpected good fortune (i.e.: receiving good news or getting an invitation to connect)

Gratitude – emerges when people acknowledge another person or entity as the source of their good fortune. I would argue that it also emerges when you acknowledge your own past efforts as the source of your current good fortune.

Serenity or contentment – emerge when you interpret your current situation as right or satisfying (i.e.: feeling comfortable or at ease with the situation you are currently in).

Interest – arises when you feel safe while intrigued by something new or unusual (i.e.: encountering something mysterious or challenging but not overwhelming)

Hope – unlike "interest" which arises while feeling a sense of safety, hope arises when there's a sense of fear coupled with a yearning for a positive outcome. Hope is powerful because it urges you to draw on your creativity to turn things around.

Pride – when you take credit for an outcome that is valued by society. The more pride you feel, the more you can imagine bigger and bigger accomplishments.

Amusement – emerges when you see the humour in an unexpected situation (i.e.: a harmless error or mistake).

Inspiration – arises when you witness some form of human excellence (i.e.: you notice someone doing a good deed, or performing at an impressive level). Feeling inspired urges you to improve your own performance.

Awe – emerges when you are overwhelmed by something beautiful, powerful or larger than life.

Love – emerges when you feel any of the above emotions in the context of a safe relationship with another being. This is the positive emotion that people feel most frequently.
The more you look, the more you see. So go ahead and spend this next week looking for signs of these emotions. You might want to print out the list and place it somewhere that you see on a regular basis. The more you are reminded of this list, the more attentive you will be.
Have a smarter day, a smarter week and a smarter life,
Ginny Santos, your holistic coach.
PS: If you like reading these blogs and you know someone who could also benefit from them, please share this blog and invite them to sign up.
---
A love note from your future self:
When I look back on life, I notice that love is felt in a myriad of subtle ways. One of those ways involves paying a visit to your younger-self.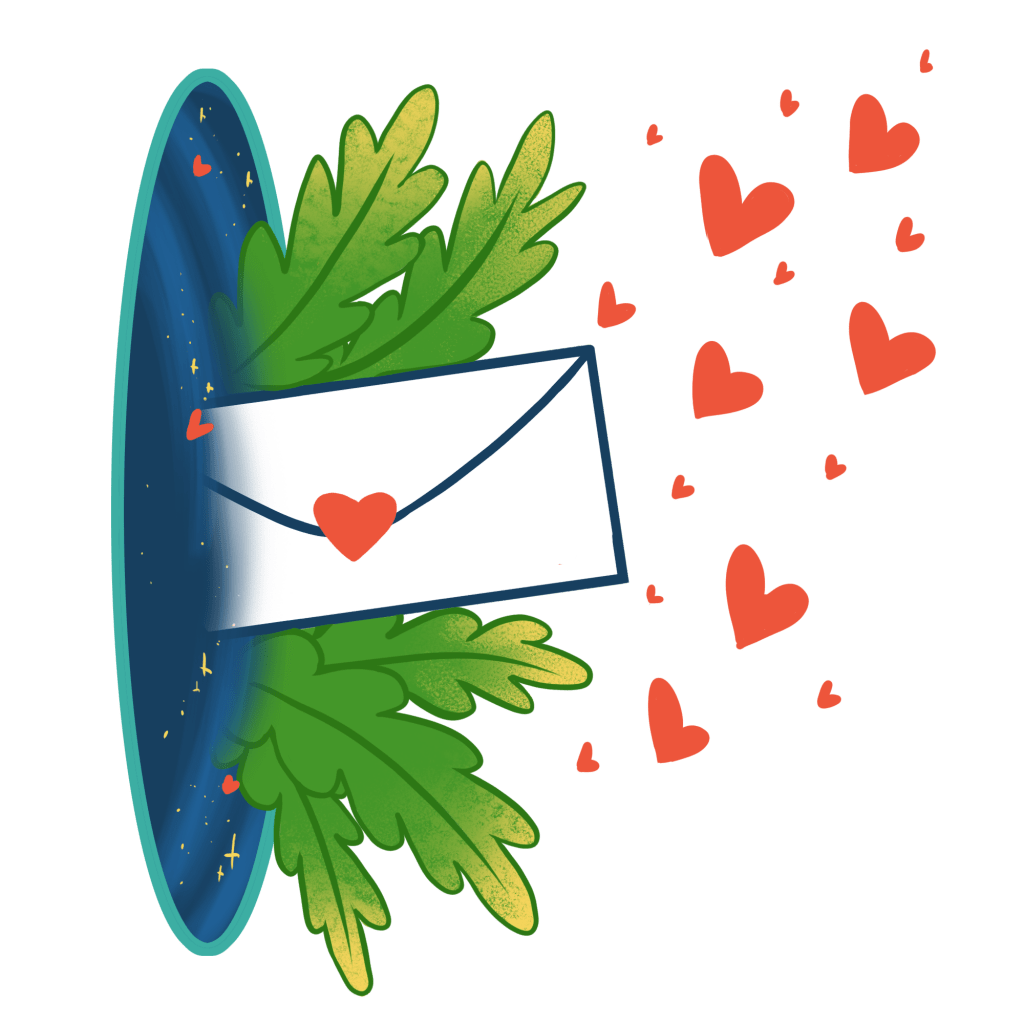 Take a moment to go inwards and send a burst of admiration to an earlier version of yourself. The younger-you will feel the love, and your present-self will feel it as well. Give it a try! Even if just for fun!
Love, from your future self.

*Fredrickson, Barbara. (2013). Positive Emotions Broaden and Build. 10.1016/B978-0-12-407236-7.00001-2.
Disclaimer: The content contained in this blog is for educational and inspirational purposes only. You should not rely on this information as a substitute for, nor does it replace medical advice, diagnosis or treatment. If you have any concerns or questions about your health, you should always consult with a physician or other health care professional. Do not disregard, avoid or delay obtaining medical or health related advice because of something you may have read on this blog.