If you are new to these Weekly Reminders you might like to know that even if all you do is read this email (and ignore the strategies), you are already sending a message to your subconscious mind which is accountable for 90% of your daily decisions. The more similar messages it gets, the more the idea will stick.
This week's reminder:
Breathe deeply… one more time… again… and again. Then, add some lemon drops to your water. When stressed, your body's vitamin C requirements are higher than other times. Lemon water is an easy and inexpensive way to increase your vitamin C intake.
When we face a stressful situation or a stream of stressful thoughts, our bodies produce a cascade of stress hormones. This reaction results in a series of physiological changes including an elevated heart rate, increased blood flow to our muscles and rapid breathing. As you probably know, this is useful if the stress you are facing is the kind that requires a fight or flight response. But this is not usually the case with modern types of stressors. In fact, the fight or flight response gets in the way of creative and strategic thinking, which might be exactly the type of response you should aim for. Taking in a few deep breaths signals to the body that you are safe and allows your brain to process information, make new connections and discover potential solutions.
By taking a few deep breaths, you are increasing the flow of oxygen to your brain. That oxygen will carry the necessary vitamins that your brain needs. It will also enable your brain cells to metabolize the energy needed for the brain to function at its best.
Did you know that animals like dogs, rats and goats can synthesize their own vitamin C? That's why they don't need to eat fruits and vegetables. More extraordinarily, when they are under stress they produce triple the amount of vitamin C. What do you typically do when you are under stress?
Next time you are feeling stressed, take a few deep breaths and reach for foods rich in vitamin C instead of junk food.
Implementation Strategies (choose at least one for this week):
Stick a post-it note on your computer reminding you to sit up straight so that you can fill your lungs up all the way.
Create a password that reminds you to breath deeply, so that you remind yourself every time you have to type in that password.
Full exhales are just as important as deep inhales: Before you take a big, deep breath, try a thorough exhale instead. Push all the air out of your lungs, then simply let your lungs do their work inhaling air.
When stressed, treat yourself to a green smoothie with some lemon drops instead of reaching for junk food (your brain will be very grateful).
Get into the habit of meditating on a daily basis. Even just ten minutes a day can make a real difference, especially if you suffer from chronic stress.
Take a minute to stand up and stretch. A little movement will increase the oxygen flow into your brain.
Do you already have a strategy that works for you? Please email me, I'd love to hear about it.
Deepen the learning:
Here are eight breathing exercises to try when you feel anxious.
It's always better to get your vitamin C straight from the source rather than from supplements. Here's a list of foods rich in vitamin C.
Have a smarter day, a smarter week and a smarter life,
Ginny Santos, your holistic coach.

PS: If you like getting these weekly reminders and you know someone who could also benefit from them, please forward them this email and invite them to sign up here.
A love note from your future self: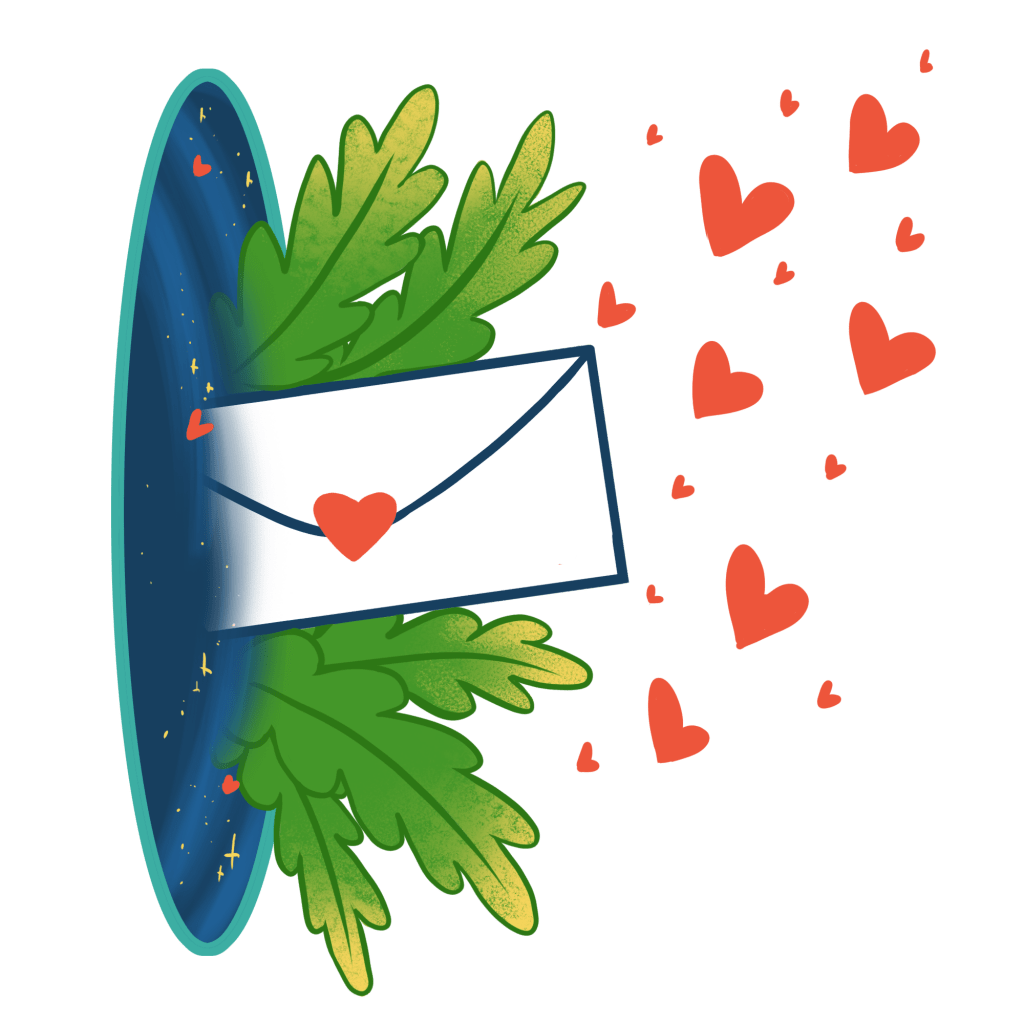 I am so grateful that you developed the habit of breathing deeply. I have a feeling that this habit has added years of vitality to my life.
Love, from your future self.
Health Disclaimer: The content contained in this email is for educational and inspirational purposes only. You should not rely on this information as a substitute for, nor does it replace medical advice, diagnosis or treatment. If you have any concerns or questions about your health, you should always consult with a physician or other health care professional. Do not disregard, avoid or delay obtaining medical or health related advice because of something you may have read on this email.