Do you ever feel angry? I hope so.
If you are new to these Weekly Reminders you might like to know that your subconscious mind is accountable for 90% of your daily decisions. If all you do is read this email (and ignore the strategies), you are already sending a positive message to your subconscious mind. Congratulations! The more similar messages it gets, the better decisions you will make.
Anger creates momentum
Many of us have been taught to hide our emotions – especially our "strong" emotions. I have certainly caught myself sending that message to my own kids when I've said: "go to your room until you calm down." But hiding away with our anger, is not always the most productive reaction. Let's use the current anti-racism movement as an example: Painful evidence of ongoing systemic racism has woken up people's rightful anger with respect to this injustice. Enough is enough. Anger sparks protests and protests demand change. This has been a very effective and productive strategy throughout history. It has been most productive when people are able to bring two opposite feelings to the forefront: A profound feeling of discontent with the present reality and relentless hope in a better future. Discontent without hope results in despair. And hope without discontent results in apathy. Without hope or belief in the possibility of a positive outcome you are left with a feeling of impotence.
When anger rises it's a warning sign that something needs to change. And our vision of a better future gives us clarity on what needs to be different.
This week, I invite you to reflect on the things that make you angry. The angrier you feel the more important it is to gain clarity on what needs to change.
How to be kind towards your own anger:
Take a step back and reflect on what unmet needs are causing your anger to rise, look for ways to address the unmet need (i.e. a sense of safety, belonging, fairness, etc).
Remember that anger is a form of communication from within. It can be a sign that something is out of balance hormonally, that your body is stressed or that your gut bacteria is out of whack. Anger is also a form of communication among humans (it can be verbal or non-verbal, physical or energetic). As Martin Luther King said: "A riot is the language of the unheard."
Use your anger and make space for others to use their anger in constructive ways: Anger can turn into powerful words which can mobilize others to unite for a common cause. Anger can be expressed through music, theatre, art, dance, etc. and help create empathy in those who are having a different experience of reality. Anger will give you the adrenaline you need to fight. The question is: What type of fight will get you closest to your desired outcome?
Create space for yourself and others to reflect on what needs to change and gain clarity on the type of future we wish to create.
If you would like to strengthen your emotional intelligence and improve your ability to work with uncomfortable feelings, I highly recommend this online course with BK Chan as your instructor.
Have a smarter day, a smarter week and a smarter life,
Ginny Santos, your holistic coach.
PS: If you like getting these weekly reminders and you know someone who could also benefit from them, please forward them this email and invite them to sign up here.
A love note from your future-self: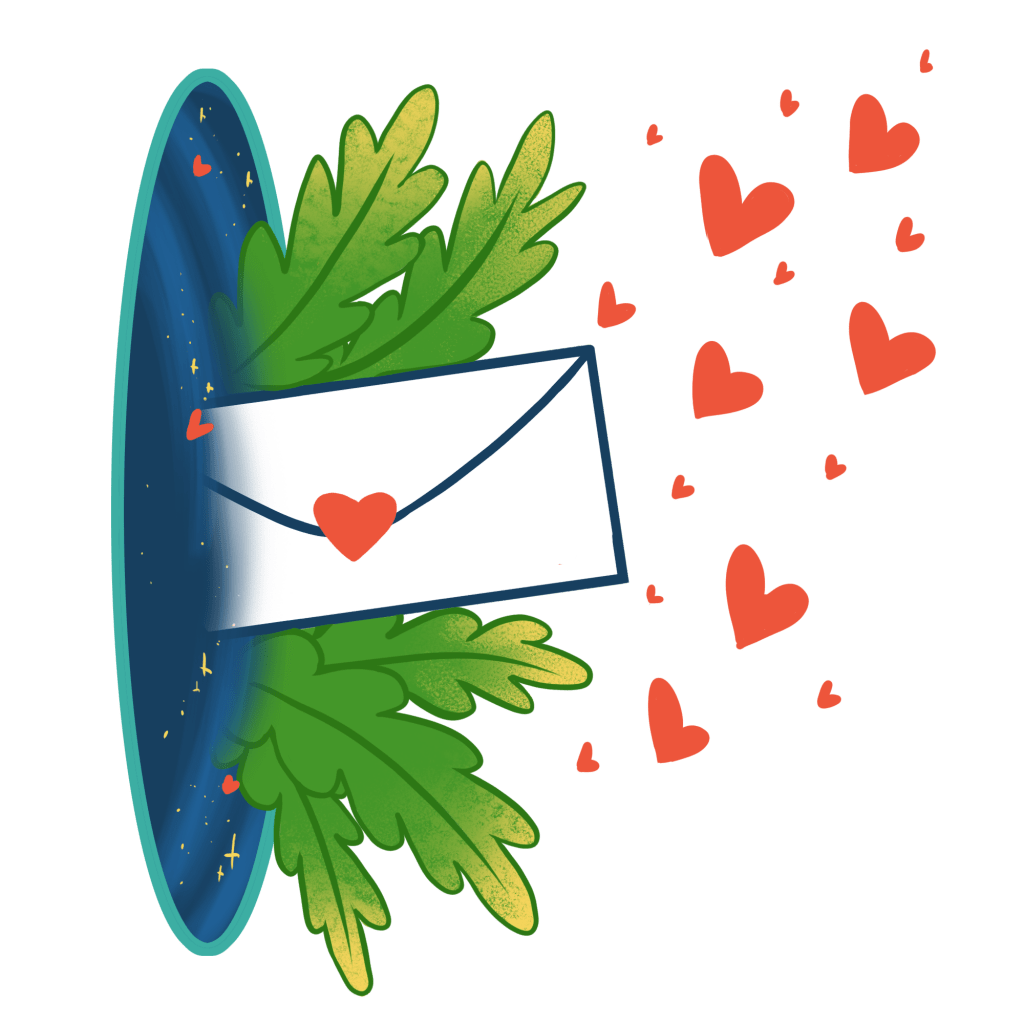 It's now 2030. Our bodies continue to be wise beyond measure, our species continues to be strong and highly adaptable to changing circumstances, and our civilizations (which are still so young relative to human evolution) have made a real leap in consciousness, humility, empathy and celebration of diversity. Thank you for making space for uncomfortable feelings to disrupt the status quo. It is precisely that disruption that has allowed us to grow as a species.
Love, from your future self.
Health Disclaimer: The content contained in this email is for educational and inspirational purposes only. You should not rely on this information as a substitute for, nor does it replace medical advice, diagnosis or treatment. If you have any concerns or questions about your health, you should always consult with a physician or other health care professional. Do not disregard, avoid or delay obtaining medical or health related advice because of something you may have read on this email.