Your Weekly Reminder to Raise your Consciousness
What's your relationship with chocolate like? Does it love you back as much as you adore it?
As you know, there are many types of chocolates. Some chocolates are just pure candy (they contain more sugar than any other ingredient, or they contain ingredients that you would never consciously want to consume on their own) whereas other chocolates are fairly decent and might even contribute a minute amount of nutrition (in the form of iron and antioxidants).
But we don't really eat chocolate for its nutritional value, we eat it for its psychological value. For most of us, eating chocolate triggers our pleasure centres, it also triggers feelings of love, connection, and social status. Why is that? Because the associations we have to chocolate are created by a combination of factors, primarily:
Our first experiences with chocolate (often related to celebrations, rewards, special events, and other times when we felt loved and connected)
The packaging and the subtle marketing is extremely effective at deepening these positive psychological associations (even when we don't think we are being marketed to)
There is absolutely nothing wrong with this as long as you are aware of it and you have more power over chocolate than it has over you.
The truth is that no matter how much you love chocolate it will never really love you back. It will give you a dose of pleasure and leave you wanting more. If that dose of pleasure was all you wanted, great! But if you find yourself coming back to it again and again, wishing it would solve that feeling of emptiness, boredom, sadness, or loneliness, or your PMS symptoms, or you find that you don't sleep as deeply as you did in your youth, or you find that your moods are fluctuating more than seems natural, then you need to know that some chocolates are not that different from other addictive substances, and some people are more sensitive to the combination of sugar and caffeine than others. I invite you to notice whether any of this is true for you.
Now remember that Getting More of the Good Stuff is More Important than Eliminating the Bad Stuff. What this means, is that if you are generally eating highly nutritious foods, a little chocolate here and there is not going to do any harm. If you want to try a way of eating chocolate that includes nutritious ingredients, I invite you to experiment with these amazing Chocolate Spiderweb Cupcakes.
Have a smarter day, a smarter week and a smarter life,
Ginny Santos, your holistic coach.

PS: If you like getting these weekly reminders and you know someone who could also benefit from them, please forward them this email and invite them to sign up here.
A love note from your future self:
If life were a collection of small pleasures we would take pleasure for granted. Instead, life is a collection of moments that can fall anywhere along the pain-pleasure spectrum.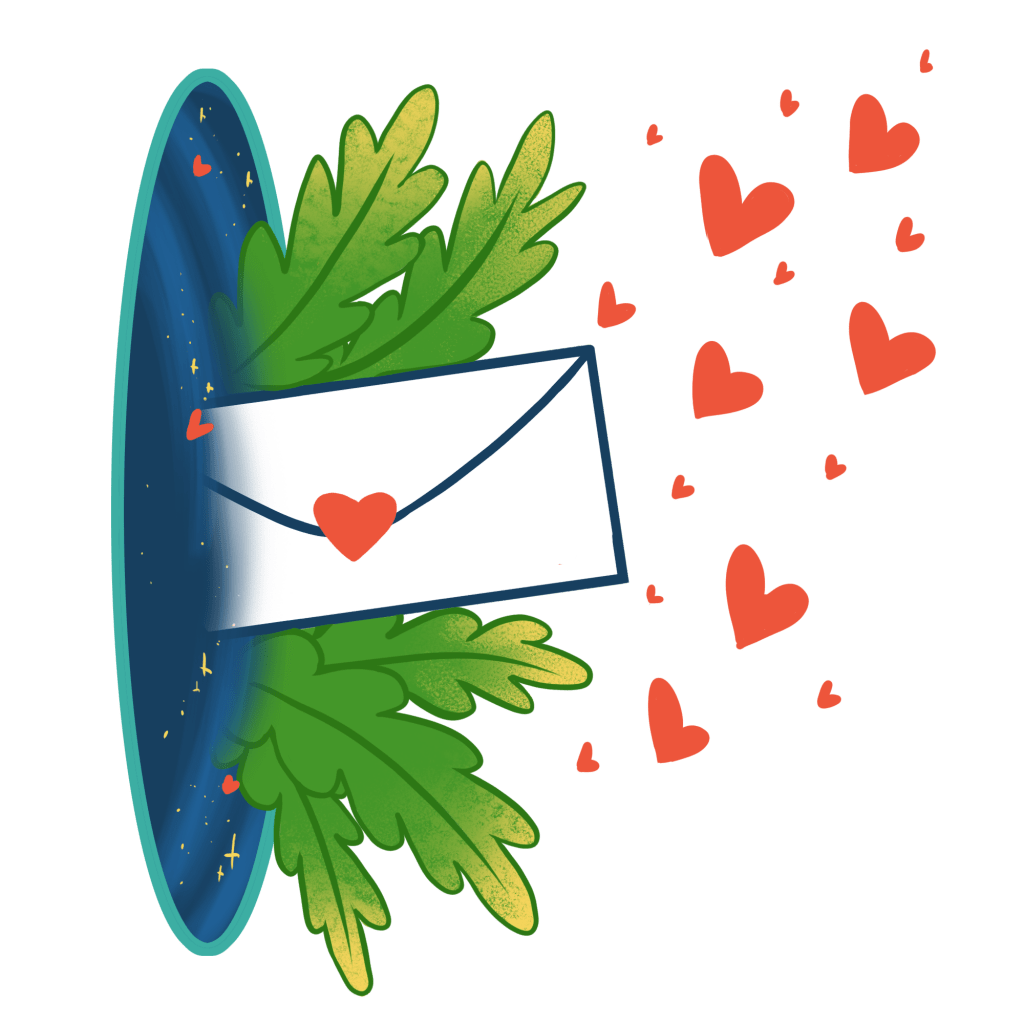 The more you experience life, the more you appreciate the contrast between each changing moment. The more you can notice that contrast, the easier it becomes to appreciate the many pleasurable moments that sneak up on a daily basis.
Love, from your future self.
Health Disclaimer: The content contained in this email is for educational and inspirational purposes only. You should not rely on this information as a substitute for, nor does it replace medical advice, diagnosis or treatment. If you have any concerns or questions about your health, you should always consult with a physician or other health care professional. Do not disregard, avoid or delay obtaining medical or health related advice because of something you may have read on this email.