Do you know anyone who drinks pop for breakfast? I do, and I worry about them, but I understand why they do it.
 
If you are new to these Weekly Reminders you might like to know that your subconscious mind is accountable for 90% of your daily decisions. If all you do is read this email (and ignore the strategies), you are already sending a positive message to your subconscious mind. Congratulations! The more similar messages it gets, the better decisions you will make.
People often ask for a list of foods that are good for their brain and body and a list of foods that should be avoided. I usually turn the question back at them because the reality is that most people already know the answer. The real problem is that knowing the answer doesn't always mean you are able to put it into practice. Most people know that pop is bad for them, and that binging on chocolate is not going to help them recover from a cold or overcome a bout of depression. And yet, I know some very intelligent, well-informed people who consume what I call non-functional foods on a daily basis. I was one of them.
Are you an intelligent person who falls for less-optimal foods on a regular basis? There are many reasons why this happens. Here's one of them:
There is a scientific area of study that few people know about  – It's called "Neuromarketing". Neuromarketers use brain imaging technology to study what makes us buy what we buy, and what advertising will drive us to buy what they want us to buy.  
Here's an example: In 2008, Cheetos were selling really well as a children's snack but the strategists at Frito Lays wanted to enter the adult market. So, they hired a neuromarketing company to research what adults might enjoy about eating Cheetos and what might get them to buy the snack for themselves. What they discovered is that the parts of the brain that lit up when thinking of eating Cheetos, where associated with the feeling of subversion. So, they designed an ad campaign that had adults behaving in subversive ways while eating Cheetos. This is how they successfully entered the adult market, resulting in USD $47.6 million in INCREASED revenues for that year. And yet, when surveyed, most people say that their shopping decisions are not influenced by marketing.
The truth is that marketing has been influencing you and your peers since you were two years old. If you want to break free from its ongoing pressure, there are a few strategies you can play with.
I invite you to try any of the following:
Every time you are tempted to eat something that you know is not good for you, pause and reflect on why you want it to begin with. Awareness is the first step to conscious decision making. Think back to the first few times you had that kind of "treat" – was it in your childhood? Your teen years? Early adulthood? What events and feelings are associated with that type of "food"?
Practice tuning into your body's hunger signals. Are you well hydrated? If not, you might just need a glass of water. Have you been eating nutritious foods? If not, your body is craving real nourishment. Are you bored, sad or lonely? What you really need is to pay attention to your feelings and not just numb them with some feel-good food.
If improving your eating habits is difficult for you to do on your own, then you will benefit from some extra support. Consider joining our 90 Day Coaching Program.
Have a smarter day, a smarter week and a smarter life,
Ginny Santos, your holistic coach.
PS: If you like getting these weekly reminders and you know someone who could also benefit from them, please forward them this email and invite them to sign up here.  
Do you know someone whose health and eating habits could be better?
I'm on a true mission to help more people extend their healthspan and potentially their lifespan. I'm doing this in collaboration with Dr. Verlinden by coaching small groups of people who are ready to transform their relationship to food. Some of the health improvements we have seen in people between the ages of 36 and 75 include the following:
disappearance or noticeable decrease in allergies and asthma
increased energy and vitality
increased mental clarity, focus and concentration
improved mental health (less anxiety, stable moods, and even people who were able to go off antidepressants)
diabetes reversal
healthy weight loss
disappearance of IBS symptoms and restless leg symptoms
improved skin: Disappearance of acne and other skin conditions
normalized blood pressure
stronger immune system: no more colds, flu symptoms or sinus infections
These are only immediate changes. I'm sure that the long-terms benefits are yet to be seen.
The registration deadline for the next group is June 1st. More information here.
A love note from your future self: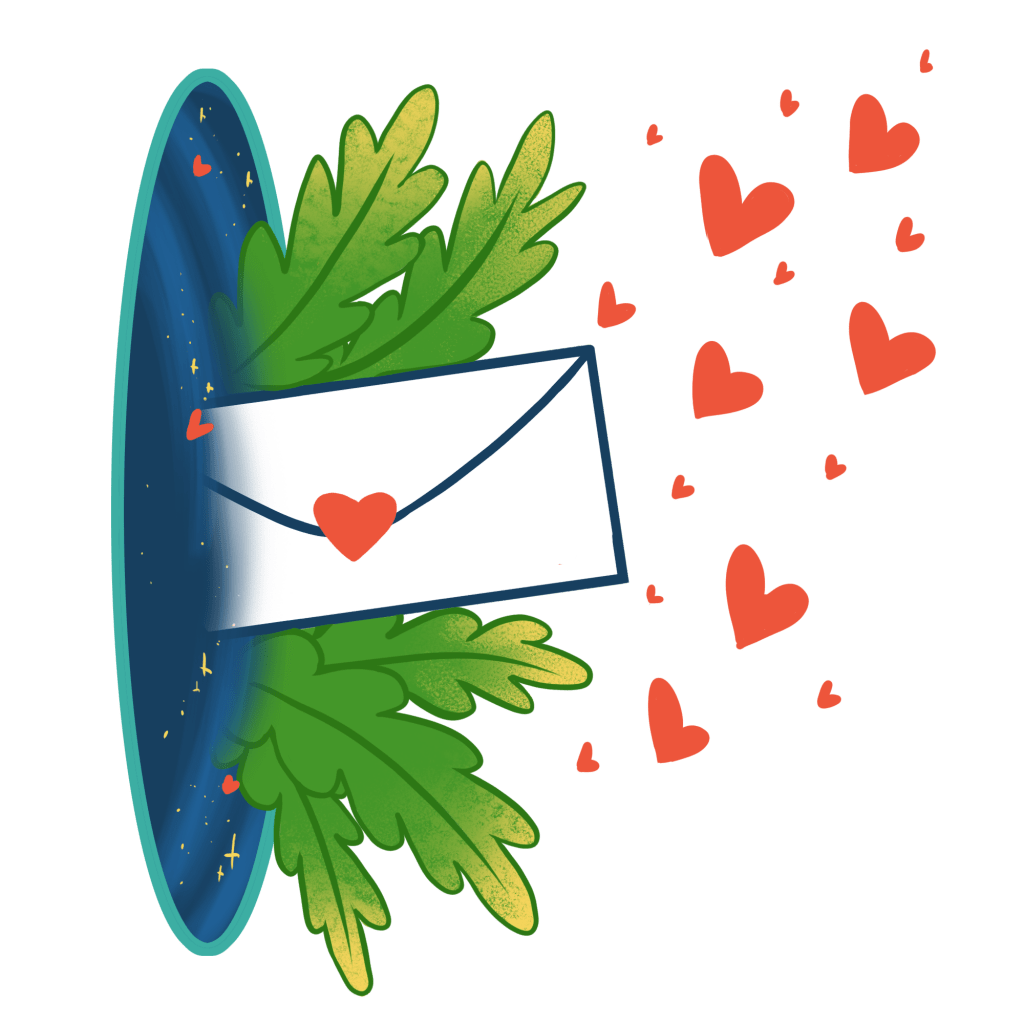 I am so happy that I get to send you these notes every week. Why? Because it's my way of counteracting all the marketing of non-functional foods that you have been exposed to. It's my way of feeding you empowering thoughts. It's my way of ensuring you keep me (your future self) in mind. 
Love, from your future self.
Health Disclaimer: The content contained in this email is for educational and inspirational purposes only. You should not rely on this information as a substitute for, nor does it replace medical advice, diagnosis or treatment. If you have any concerns or questions about your health, you should always consult with a physician or other health care professional. Do not disregard, avoid or delay obtaining medical or health related advice because of something you may have read on this email.