Is your life on auto-pilot?
If you are new to these Weekly Reminders you might like to know that your subconscious mind is accountable for 90% of your daily decisions. If all you do is read this email (and ignore the strategies), you are already sending a positive message to your subconscious mind. Congratulations! The more similar messages it gets, the better decisions you will make.
This week's reminder:
Practice doesn't make perfect. Practice makes habits. And habits can be good or bad.
My mentor and teacher, Eric Edmeades reminded me recently that anything that you do consistently for 21 days has a really good chance of becoming a deeply ingrained habit. So I thought I could share that reminder with you.
If you pay attention to what you have done every day over the past few weeks, you have the ability to choose which of those things you wish to make into a habit and which not. The more good habits you have, the more you can trust your auto-pilot mode.
None of us have the capacity to be 100% conscious throughout the day (unless you are a monk who practices meditation for more than 6 hrs/day). Most of us rely on auto-pilot for more than 90% of daily activities, and that's a good thing because it frees up energy for the things that require our full conscious attention. But not all things we do on auto-pilot mode are good for us. And everything that you do on autopilot, you had to learn to do at one point or another. You had to program your autopilot mode before it could run on its own.
I invite you to do any of the following this week:
Reflect: What have you done consistently over the past two weeks? What habits do you wish to maintain and which do you wish to interrupt?
Take some time to celebrate the habits you wish to keep (yours and others'). Even a brief moment of celebration (like a loud applause or a happy cheer) encourages your subconscious to continue to repeat the behaviours that resulted in a celebration.
Make a list of the habits you wish to keep and the habits you wish to interrupt. Just writing them down is already a victory. Why? Because becoming aware of what you do on auto-pilot is the first step in creating change.
Interrupt the bad habits by saying out loud to a human listener: "Today, I promise not to do x, y or z." There's no need to stop the habit permanently, just stop it for one day, and then every other day, and then try three days in a row, etc. The side effect of making small and doable promises to yourself, is that for every promise kept your self-esteem becomes a little stronger.
Increase your chances of success by focusing on one habit at a time. Choose the easiest one to change first, so that you can celebrate your accomplishment and build trust in yourself.
Have a smarter day, a smarter week and a smarter life,
Ginny Santos, your holistic coach.
PS: If you like getting these weekly reminders and you know someone who could also benefit from them, please forward them this email and invite them to sign up here.
A love note from your future self: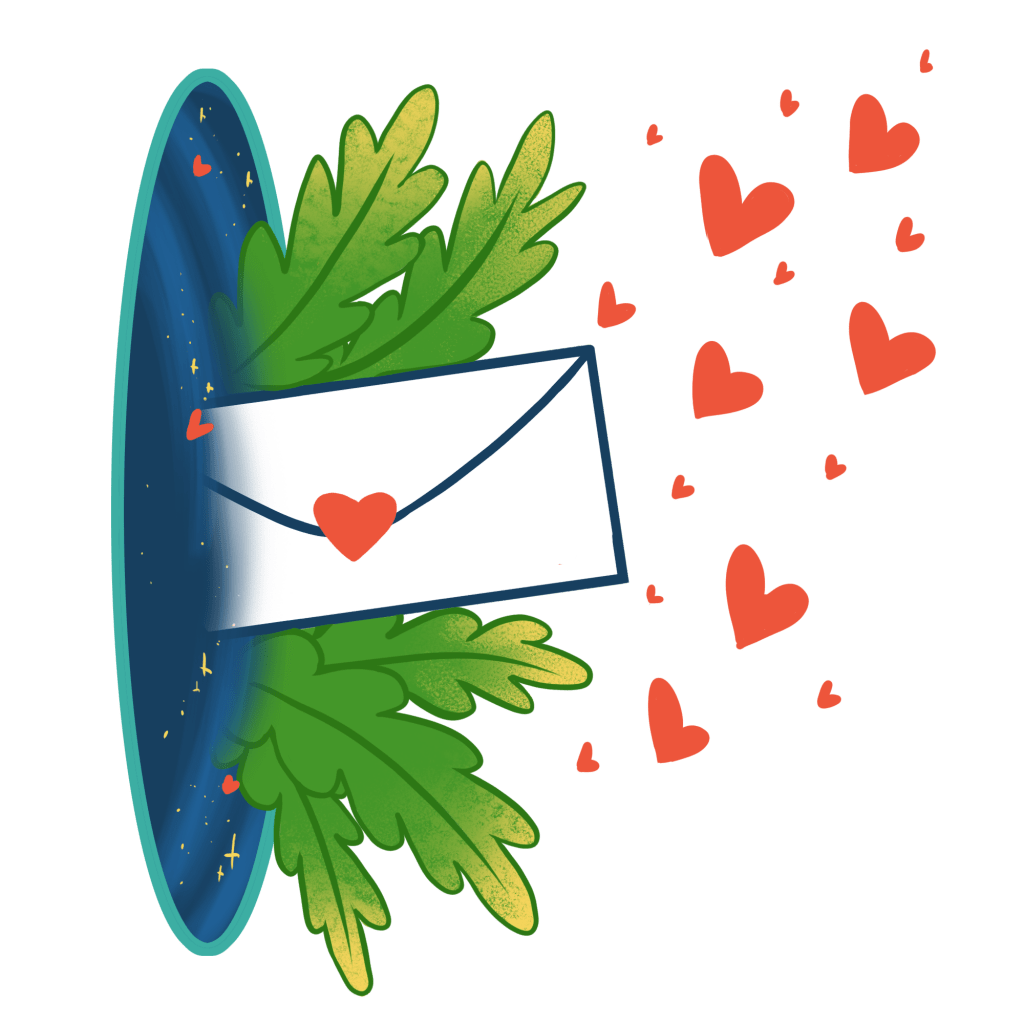 Did you know that people who are in the habit of projecting themselves into the future in a positive way, have a higher chance of reaching their biggest goals? Congratulations for being future-oriented!!!

Love, from your future self
Play 30 seconds of this video so that we can celebrate the fact that you are in touch with me, your future-self!
👏🏿👏🏾👏🙌🏽🎊
Health Disclaimer: The content contained in this email is for educational and inspirational purposes only. You should not rely on this information as a substitute for, nor does it replace medical advice, diagnosis or treatment. If you have any concerns or questions about your health, you should always consult with a physician or other health care professional. Do not disregard, avoid or delay obtaining medical or health related advice because of something you may have read on this email.