Knowledge is only power when you put it into practice.
Are you new to these Weekly Reminders? You might like to know that your subconscious mind is accountable for 90% of your daily decisions. If all you do is read this blog (but put nothing into practice), you are already sending a positive message to your subconscious mind. Congratulations! The more similar messages it gets, the better decisions you will have.
Imagine you lived in the wild, and a ferocious sabertooth tiger came into your territory. You have two choices. Which would you prefer?
Climb up a tree and hang out there in isolation, protecting yourself, feeling worried, scared and powerless, while you wait for the experts to build a fence that might or might not keep the tiger out?

Climb up a tree and take the time to carve a sharp knife that you can use to protect yourself against this tiger and all future tigers. Encouraging your whole tribe to carve knives so that the whole population can be strong enough to fight the tiger, while the experts build and properly test the fence?
That's the difference between just following the basic recommendations of practicing social distancing, mask-wearing, and hand sanitation, while waiting for a vaccine; and using this pandemic as an opportunity to strengthen your own immune system, and our whole community's immune system. One strategy relies entirely on avoidance, whereas the other one combines avoidance with the building of long-term resilience.
This does not mean going out to buy a collection of supplements or so-called superfoods. It means paying attention to the resources that you are giving your immune system throughout the day. Make every meal and every snack count. Be proactive rather than just sitting up on the tree hoping for the best.
The problem with getting an entire population to eat whole foods so that their immune system is strong and resilient, is that there is no profit to be made. Whereas, stocking grocery stores with processed foods filled with refined sugars, sodium and saturated fats leads to an immunocompromised population, susceptible to chronic disease and dependent on pharmaceutical products. Can you think of a better business than one that has a captive market of consumers who depend on your product on a daily basis just to be able to function relatively well? Unfortunately, there are too many economic interests in keeping our population suffering from chronic inflammation. And we now know, that when a person with a background of chronic inflammation is exposed to a virus, the cells responsible for fighting that attack do not function as effectively as they should.
Here are two science-based articles that show why and how to empower ourselves and our communities during the current pandemic. (let's remember that it's not the first, and likely not the last one either):
In The First Line of Defense Against COVID-19, Dr. Verlinden highlights who the real enemy is, and the missing link in our goverments' response to the pandemic.

In Food is Medicine in the Fight against COVID-19, Dr. Geeta Maker-Clark emphasises the importance of eating whole fruits and vegetables.
With all this in mind, I encourage you to count your servings of whole fruits and vegetables. Aim to increase it to 10+ services per day. Don't try to do this all at once! That would be setting yourself up for failure.
A few strategies for upping your intake of veggies:
Add a green smoothy to your morning routine
Add one more serving of veggies to every meal for a few weeks. Once that has become a habit, then add another serving. (You might find you don't need as many grains or filler foods)
Supplement every meal with a salad
Find a dipping sauce that you really like and keep some veggie sticks in the fridge for an easy snack
Replace rice with cauliflower rice
Replace pasta with zucchini noodles
Have a smarter day, a smarter week and a smarter life,
Ginny Santos, your holistic coach.

PS: If you like getting these weekly reminders and you know someone who could also benefit from them, please forward them this email and invite them to sign up here.  
I'm looking for 10 people who want to make health a priority in 2021
If you want healthy eating to become second nature so that you don't even have to think about it, join us for the WILDFIT90 Coaching Program starting on January 4th, 2021.

WILDFIT90 Coaching is a 3-month program that transforms your relationship with food, changes your habits and helps you make choices that feel good in any situation, leave you energized and give you the freedom to enjoy the rest of your long, healthy life.
If you want to fall in love with the foods that treat you well, but you're not sure it's even possible, let's talk. There's nothing I like more than watching people's health transform for the better. If there's a way I can support you, I want to! Book a 30 minute call with me to tell me about your hopes and challenges.
---
A love note from your future self:
I thought of you today. I was laughing at some of the choices you made in your 20s and then started remembering how you got smarter and smarter as the years went by.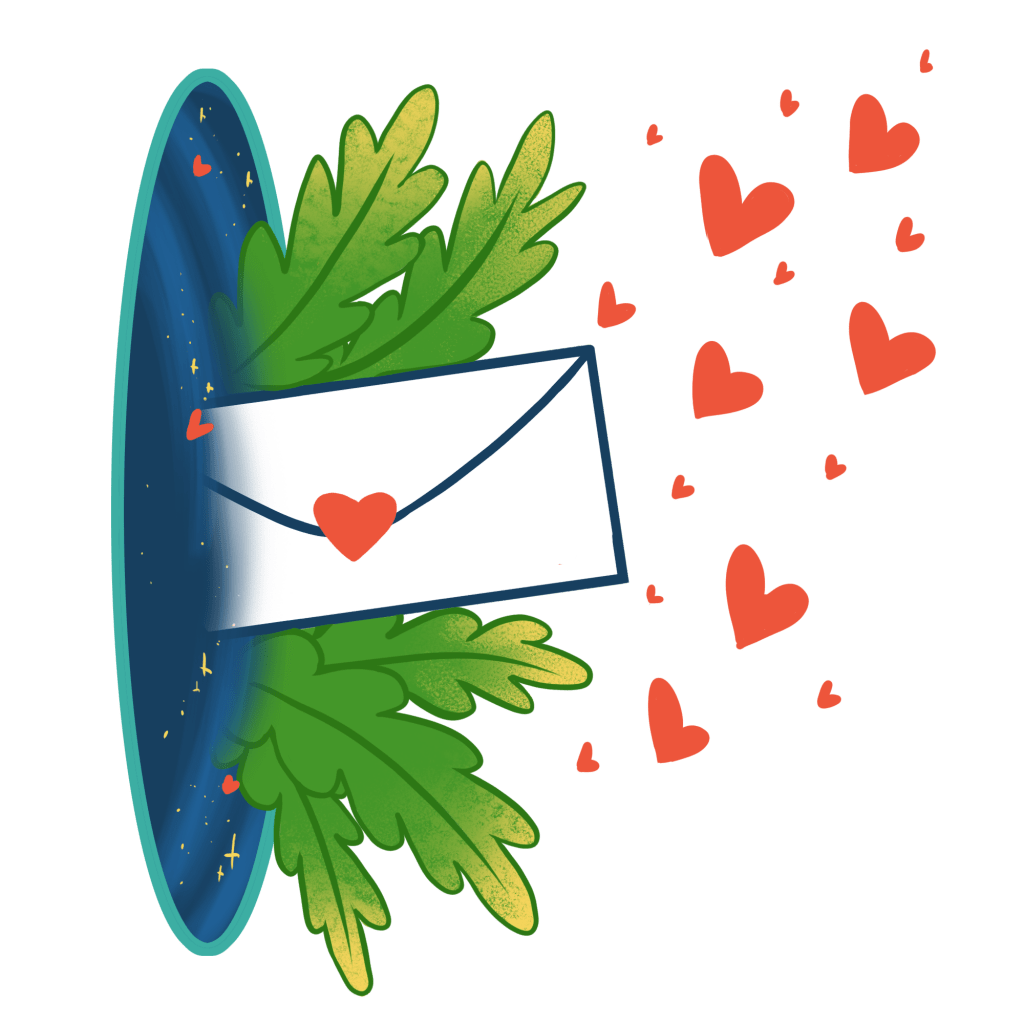 And here you are now, checking in with your future-self, fully aware that the choices you make today will impact your tomorrow. I am forever thankful to you for thinking of me.
Love, from your future self.
Health Disclaimer: The content contained in this email is for educational and inspirational purposes only. You should not rely on this information as a substitute for, nor does it replace medical advice, diagnosis or treatment. If you have any concerns or questions about your health, you should always consult with a physician or other health care professional. Do not disregard, avoid or delay obtaining medical or health related advice because of something you may have read on this email.