If you are new to these Weekly Reminders you might like to know that your subconscious mind is accountable for 90% of your daily decisions. If all you do is read this email (but put nothing into practice), you are already sending a positive message to your subconscious mind. Congratulations! The more similar messages it gets, the better decisions you will make.
Little things that really matter
Some of the ingredients in our meals are present in such small amounts that they seem insignificant but their impact is actually quite big. For example, there are artificial sweeteners and other additives like sodium nitrate that appear to be harmless. However, when consumed on a regular basis for several decades, they wreck havoc in your gut and disrupt your hormonal balance.
On the other end of the spectrum there are other very small things that we can't live without, like vitamins and minerals. Miss out on one of them, and you will experience anything from depression, lethargy, chronic disease, or auto-immune disorders, among many other ailments.
As you know, I like to remind my clients that getting enough of the good stuff is more important than eliminating the bad stuff. So let's focus on two small things that you can easily get more of:
1. Turmeric is an Indian spice that has been used for thousands of years. In recent studies it has been found to support working memory, calmness, and satisfaction in coping with mental strain. It also promotes cardiovascular health and lessens physical fatigue. Turmeric also increases the brain hormone BDNF, which improves the function of neurons, encourages their growth, and strengthens and protects them.
Here's a delicious Immune Boosting Tumeric Sauce that goes well with almost any vegetable dish.
2. Oregano is a herb that is used in many cuisines all around the world. As Dr. Daniel G. Amen, an expert in brain health, says: "Dried oregano has thirty times the brain-healing antioxidant power of raw blueberries, forty-six times more than apples, and fifty-six times as much as strawberries, making it one of the most powerful brain cell protectors on the planet." But oregano is much more than an antioxidant, according to a number of test-tube studies, oregano has anti-bacterial properties, it may help reduce viral infections AND it may help fight cancer.
I'm sure you already know a hundred dishes that go well with extra oregano, but here's a unique combination of ingredients that will give your system a happy jolt: Indian Sprouted Lentil Salad.
Have a smarter day, a smarter week and a smarter life,
Ginny Santos, your holistic coach.

PS: If you like getting these weekly reminders and you know someone who could also benefit from them, please forward them this email and invite them to sign up here.
Ready to dedicate 90 Days to establishing healthy eating habits for a lifetime?
We have a new round of the 90 Days of Food Coaching program launching on September 7th. This program is ideal for people who love life and want to feel more energized throughout the day, get rid of headaches or migraines, lower inflammation due to chronic illness, or simply prolong their healthspan.
It's important to keep these groups small, so spaces are very limited! Registration closes on Sept 2, 2020.
If you think this might be a good fit for someone you know, please share this email or have them reach out to me and I'll be happy to schedule a discovery call with them.
90 Days of Coaching for Optimal Health
A love note from your future self:
Giving yourself more of the good stuff applies to nutrition just as much as it applies to your thoughts. Your thoughts only last about 3 seconds before they are replaced by another thought and then another thought. Thoughts of gratitude, even for very small things, have been proven to lift your mood, increase your resilience and relax your autonomic nervous system.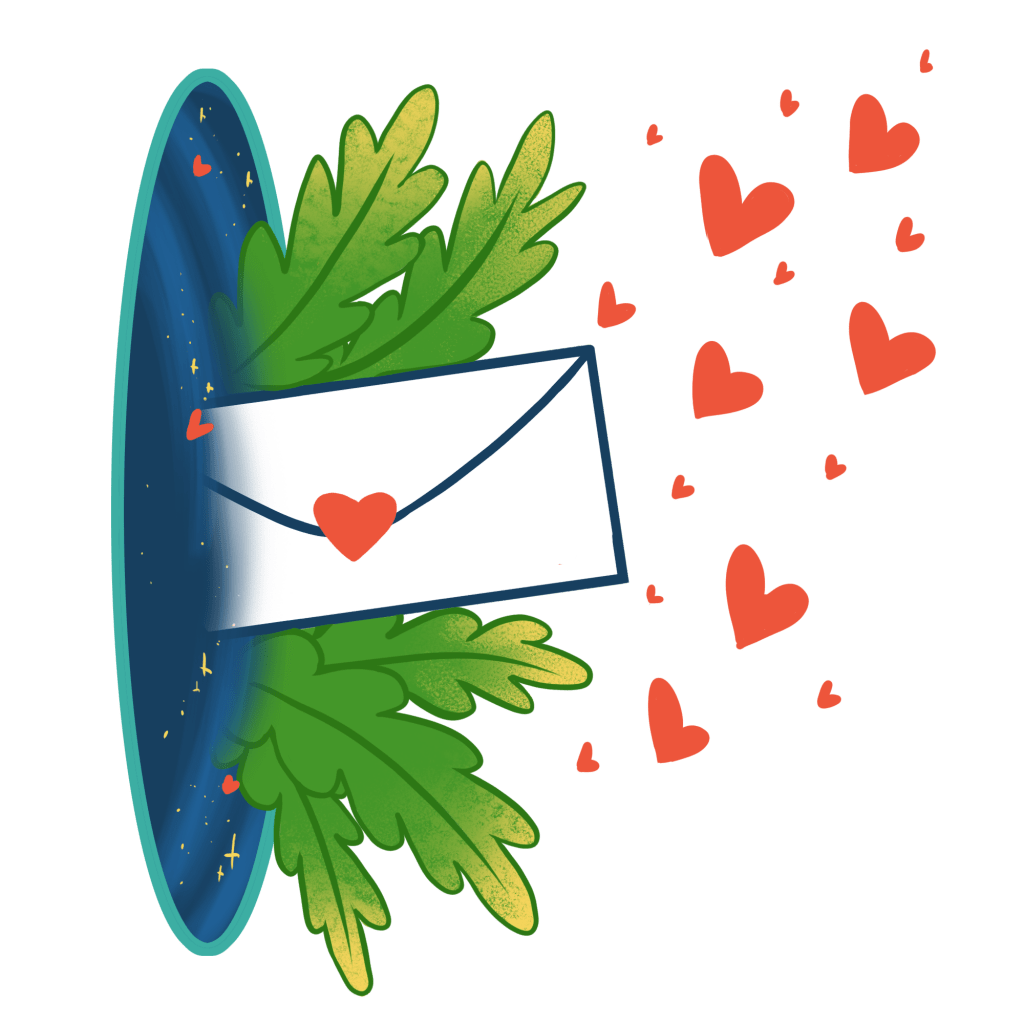 There has never been a better time than now to notice all the little things in your surroundings that you can be thankful for. Go ahead and look around you, what are three small things that you are grateful for?
Love, from your future self
Health Disclaimer: The content contained in this email is for educational and inspirational purposes only. You should not rely on this information as a substitute for, nor does it replace medical advice, diagnosis or treatment. If you have any concerns or questions about your health, you should always consult with a physician or other health care professional. Do not disregard, avoid or delay obtaining medical or health related advice because of something you may have read on this email.