What is your Play Personality?
You might have heard that play is the opposite of work. If that's what you believe then it follows that play is one of those things that you only get to do when you have free time – when all the other more important things have gotten done.
The truth is that play is an important human activity, nearly as important as eating and sleeping. Playfulness has been shown again and again to improve our relationships, our health, and our problem-solving abilities. It also increases our comfort with risk-taking, and our ability to learn and grow throughout adulthood. Playfulness is fundamental to childhood development. It also continues to be important to our physical and emotional well being throughout adult life. In fact, Brian Sutton-Smith, a play theorist and scholar, affirmed that the opposite of play is depression.
I invite you to discover your own unique blend of play preferences, so that you can find more ways of bringing your favourite types of play into your adult life.
Below are the descriptions of each of the eight play personality types as identified by Dr. Stuart Brown, play expert and founder of the National Institute for Play. He describes them in his book, Play: How It Shapes the Brain, Opens the Imagination, and Invigorates the Soul. Most people identify with two or three of these play personalities.
Read through each description while asking yourself these questions:
Did I gravitate towards this type of play as a child?
Do I gravitate towards it as an adult?
If your answer is yes to both these questions, then you have identified one of your top Play Personalities.

Discovering your play personalities will help you think of ways to incorporate play into your work and adult life – even in a pandemic! And discovering the play personalities of the people around you will help you find more playful ways of connecting, sharing and deepening your relationships.
If you like the artwork, please visit my partner's artist page.
Have a happier day, a happier week and a happier life,
Ginny Santos, your holistic coach.

PS: If you like getting these weekly reminders and you know someone who could also benefit from them, please forward them this email and invite them to sign up here.  
A love note from your future self:
Now that you know your Play Personalities and the Play Personalities of the people you love, you will be better able to appreciate all the playful moments that you get to share.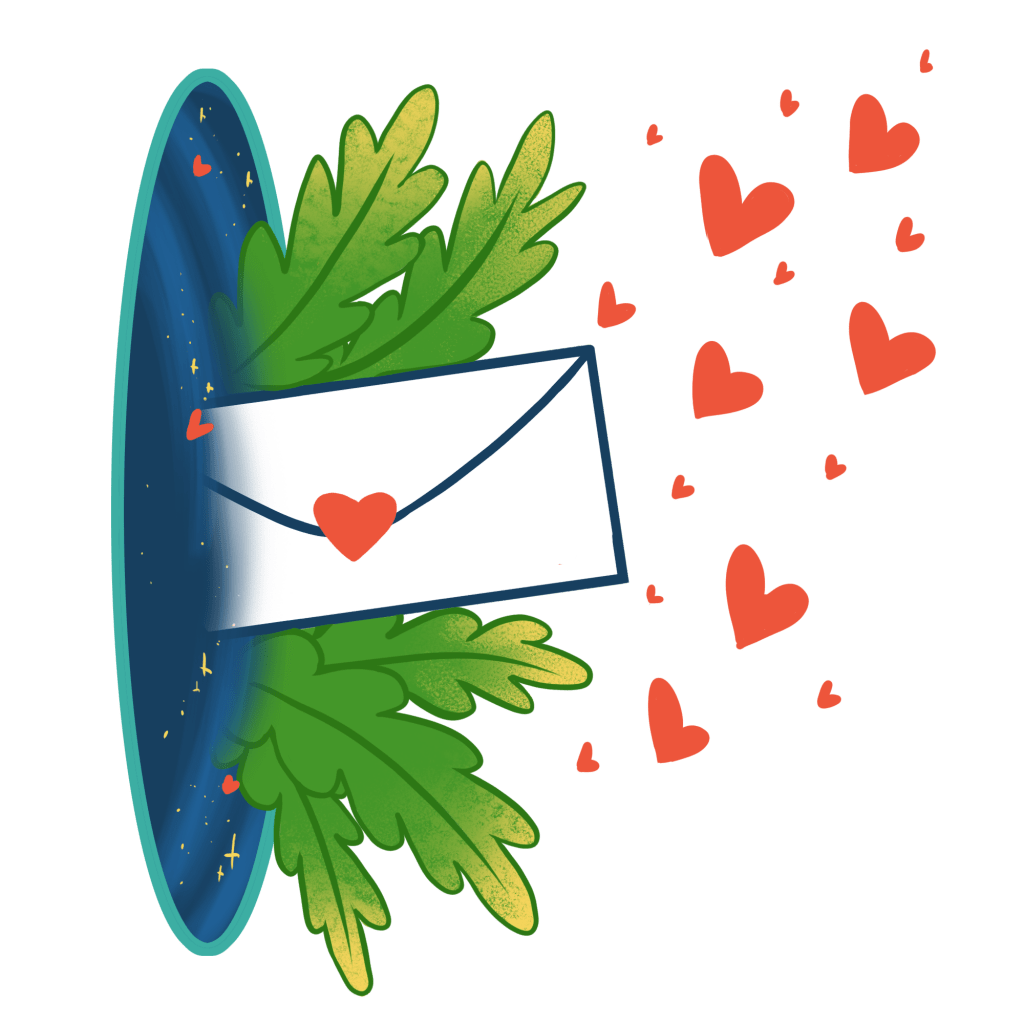 I'm so proud to report that the wrinkles on my face reflect a life filled with laughter. Thank you for your frequent smiles and for turning your attention towards countless happy moments.
Love, from your future self.
Health Disclaimer: The content contained in this email is for educational and inspirational purposes only. You should not rely on this information as a substitute for, nor does it replace medical advice, diagnosis or treatment. If you have any concerns or questions about your health, you should always consult with a physician or other health care professional. Do not disregard, avoid or delay obtaining medical or health related advice because of something you may have read on this email.