If you are new to these Weekly Reminders you might like to know that your subconscious mind is accountable for 90% of your daily decisions. If all you do is read this email (and ignore the strategies), you are already sending a positive message to your subconscious mind. Congratulations! The more similar messages it gets, the more the idea will stick.
This week's reminder:
Connect to your purpose.

It is well known that living a full and healthy life is largely influenced by what we eat and drink. But having a sense of purpose is another determinant of our physical and mental health as well as longevity. Having a sense of purpose builds confidence and feeds your self-esteem. Your sense of purpose is what drives you towards a satisfying future, despite potential obstacles. Your sense of purpose is a powerful motivator to take good care of your health. Afterall, the healthier you are the more impact you can make in your lifetime.
Your sense of purpose can be a collection of small things or it can be one major area of passion. Here are some examples that might inspire you:
To use humour and get people laughing on a daily basis.
To bring fish to the table for my whole family (as spoken by a Valencian fisherman).
To be a friendly face to women fleeing relationship violence or abuse.
To contribute to the success of my team by always doing my part on time.
To be a spokesperson for wildlife.
To help people go on fun dates.
To teach teens about consent and how to handle rejection.
To bring moments of peace and relaxation to my RMT clients.
To model healthy eating for my children.
To grow nutritious, organic food that helps people grow and thrive and have vibrant health.
To create an online voice for autism to educate parents, teachers and patients.
To build awesome custom bikes that win mountain bike and speed competitions.
To help distressed homeowners refinance their mortgages so that they can stay in their homes.
To host awesome celebrations and create lasting memories.
To create plays and stories that help illuminate ancient wisdom.
To be a true friend and confidant to my niece.
Implementation Strategies (choose at least one for this week):
Ask yourself: What are all the small things that bring me joy (big & SMALL)?
Ask yourself: What news topics or events get me all fired up? What can I do to contribute in any small way to potential solutions?
Think of the most recent time you were excited to get out of bed and get your day underway. What were you looking forward to?
Reflect on all the ways in which you already contribute to your family, friends, co-workers, and strangers. What and why do you contribute the way you do?
Create a yearly tradition by scheduling a specific date to revisit these questions. I.e.: Use the upcoming Spring Equinox Day as an excuse to go on a reflection date with yourself.
Treat yourself to at least one coaching session per year to re-ignite your sense of purpose.
Host a purposeful tea party with your most trusted friends. Choose one reflection question for everyone to brainstorm on.
Do you already have a strategy that works for you? Please email me, I'd love to hear about it.
Parenting (and grand-parenting) Tips:
Kids are often asked: "What do you want to be when you grow up?"
In an era of rapid innovations and changing circumstances, where the average college student is expected to change careers an average of 11 times in their lifetime, this question has become wildly outdated. Here's a better question: "What are all the ways you might like to contribute to the world when you grow up?" There is no right or wrong answer, what matters most is the process of imagining possibilities.
Deepen the learning:
Discover 3 lessons in having purpose from those who live to 100.
Be inspired by the work of Dr. Butler: The creator of the term "ageism" and a pioneer in the Longevity Revolution.
Get motivated by learning about the importance of establishing direction in life, regardless of age.
Have a smarter day, a smarter week and a smarter life,
Ginny Santos, your holistic coach.
PS: If you like getting these weekly reminders and you know someone who could also benefit from them, please forward them this email and invite them to sign up here.   
A love note from your future self: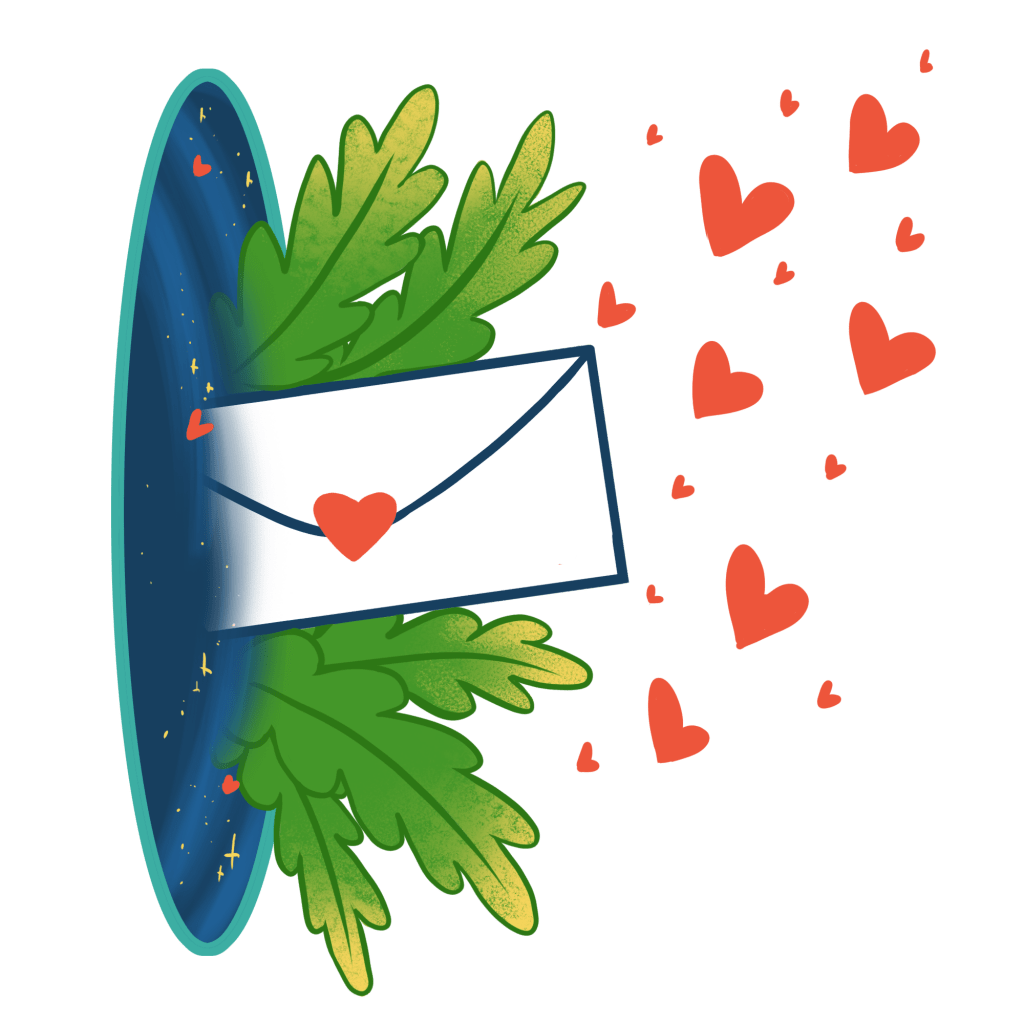 I don't think I have ever felt – so in love with life – as I am now. Trust me, it gets better and better every year. Thanks for exploring your sense of purpose and for finding opportunities to contribute to the things and the people that you most care about.
Love, from your future self
Health Disclaimer: The content contained in this email is for educational and inspirational purposes only. You should not rely on this information as a substitute for, nor does it replace medical advice, diagnosis or treatment. If you have any concerns or questions about your health, you should always consult with a physician or other health care professional. Do not disregard, avoid or delay obtaining medical or health related advice because of something you may have read on this email.