What decisions did you make last week? And how are they impacting you this week? If you are new to these Weekly Reminders you might like to know that your subconscious mind is accountable for 90% of your daily decisions. If all you do is read this email (and ignore the strategies), you are already sending a positive message to your subconscious mind. Congratulations! The more similar messages it gets, the better decisions you will make.
This week's reminder:
Self-care is the first step towards helping others.
It might have been a while since you were on an airplane, but I'm sure you remember what the flight attendants say: Always secure your own oxygen mask first, before assisting others. This is one of those things that is common sense but not common practice. You can continue to put others first, but at one point or another this practice or habit is going to come back to haunt you. This is why, in a nutshell:
The more we take good care of ourselves, the more energy we will have for others.
The healthier you are, the longer you will be able to serve others.
The more energy and vitality you have throughout your life, the more you can contribute to making the world a better place.
Our well-being is contagious (the opposite is also true).
Do you rather give all you've got now, until you reach exhaustion and burnout? Or do you rather give for an extended time?
The decisions you make today will reflect the quality of your life later on, as well as the lives of those who love you and will care for you as you age.
I invite you to do any of the following this week:
Evaluate your surroundings: Does the space you spend the most time in meet your wants and needs? Or is it set up to please others?
Open your fridge: Is it filled with foods that are created by nature or are there more bottles, jars and processed foods than anything else?
What does your morning routine look like? Is there anything you can do to start off by putting yourself first?
What would be the worst that could happen if you decided to give a little less of your time to others and a little more to yourself?
Who can you ask for help? If you love helping others, make sure you also give others the opportunity to help you.
Most importantly, can you lower your self-imposed standards for what others think of you? Remember that no one is perfect. You don't have to be perfect either. Your daily habits and decisions don't have to be perfect, they just have to be good enough.
Have a smarter day, a smarter week and a smarter life,
Ginny Santos, your holistic coach.
PS: If you like getting these weekly reminders and you know someone who could also benefit from them, please forward them this email and invite them to sign up here.  
A love note from your future self: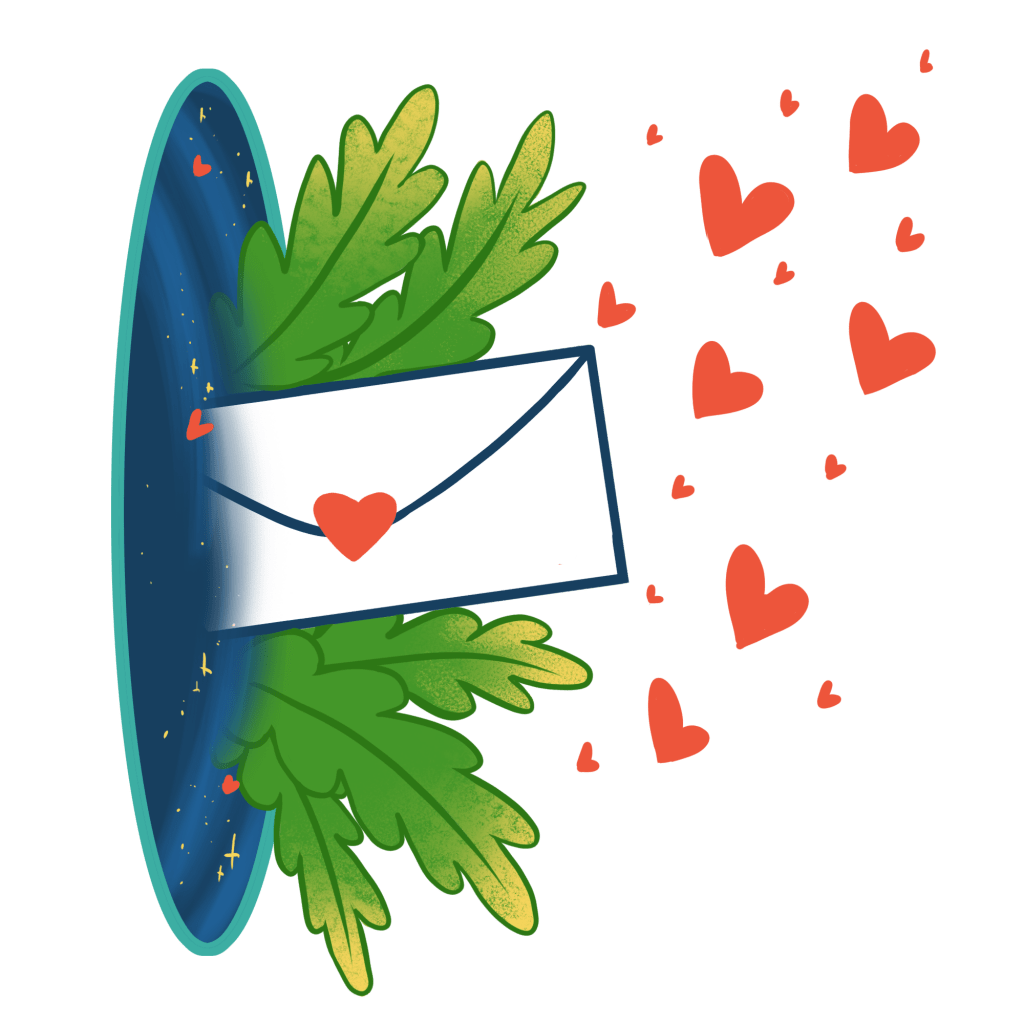 When you zoom into a human body, you realize that we are a collection of interconnected and interdependent cells. When you zoom out into space, you realize that all living things on earth are nothing but a collection of interconnected and interdependent forms of life. The health and well-being of one, has a direct impact on many others. Take care of your own well-being now, don't wait, because that will have a positive ripple effect on others, as well as on me-your future-self!
Love, from your future self.
Health Disclaimer: The content contained in this email is for educational and inspirational purposes only. You should not rely on this information as a substitute for, nor does it replace medical advice, diagnosis or treatment. If you have any concerns or questions about your health, you should always consult with a physician or other health care professional. Do not disregard, avoid or delay obtaining medical or health related advice because of something you may have read on this email.