If you are new to these Weekly Reminders you might like to know that your subconscious mind is accountable for 90% of your daily decisions. If all you do is read this email (but put nothing into practice), you are already sending a positive message to your subconscious mind. Congratulations! The more similar messages it gets, the better decisions you will make.
Can you fake it? And would you?
As humans, we have more than forty muscles involved in making facial expressions. According to research by Paul Ekman, a professor of psychology at the University of California, the most universal expression found in all societies across the globe (including in remote tribal communities with close to zero contact with other civilizations) is … (drumroll please?) ….a smile!
Does this make you smile??
What's most interesting is that true genuine smiles, only last somewhere between two-thirds of a second and four seconds. Anything longer than that can begin to look menacing or fake. In fact, according to Bill Bryson, author of The Body, you can't fake a smile. Why? Because a true smile requires that you contract a specific set of muscles in each eye which we cannot control at will.
What you can control are the thoughts that cause you to smile. You can also control who you choose to have as friends and what types of reading and entertainment you expose yourself to. Smiling is, of course, not the most important thing in life and not the only criteria you will use in your decision-making. But it sure does have a number of undeniable perks:
Smiling activates the release of feel-good messengers that work towards lowering stress. It even lowers your heart rate and blood pressure.
Smiling has been shown to be contagious. So on top of lowering your own stress levels you can also help others do the same.
Smiling puts you in a more creative state of mind. People who smile more often are more likely to generate more creative solutions than those who take a serious approach to any challenge.
You might not be able to fake a genuine smile, but it turns out that it doesn't even have to be genuine in order for the same chemical reactions to take place in your body.
If you ever fall out of the habit of smiling, try holding a pencil with your molars. This will force you to use a number of facial muscles that are involved in smiling, thus making it easier to activate those muscles throughout the day. Just the thought of doing this exercise already got me smiling. I hope it has the same effect on you.
Have a smarter day, a smarter week and a smarter life,
Ginny Santos, your holistic coach.
PS: If you like getting these weekly reminders and you know someone who could also benefit from them, please forward them this email and invite them to sign up here.  
A love note from your future self: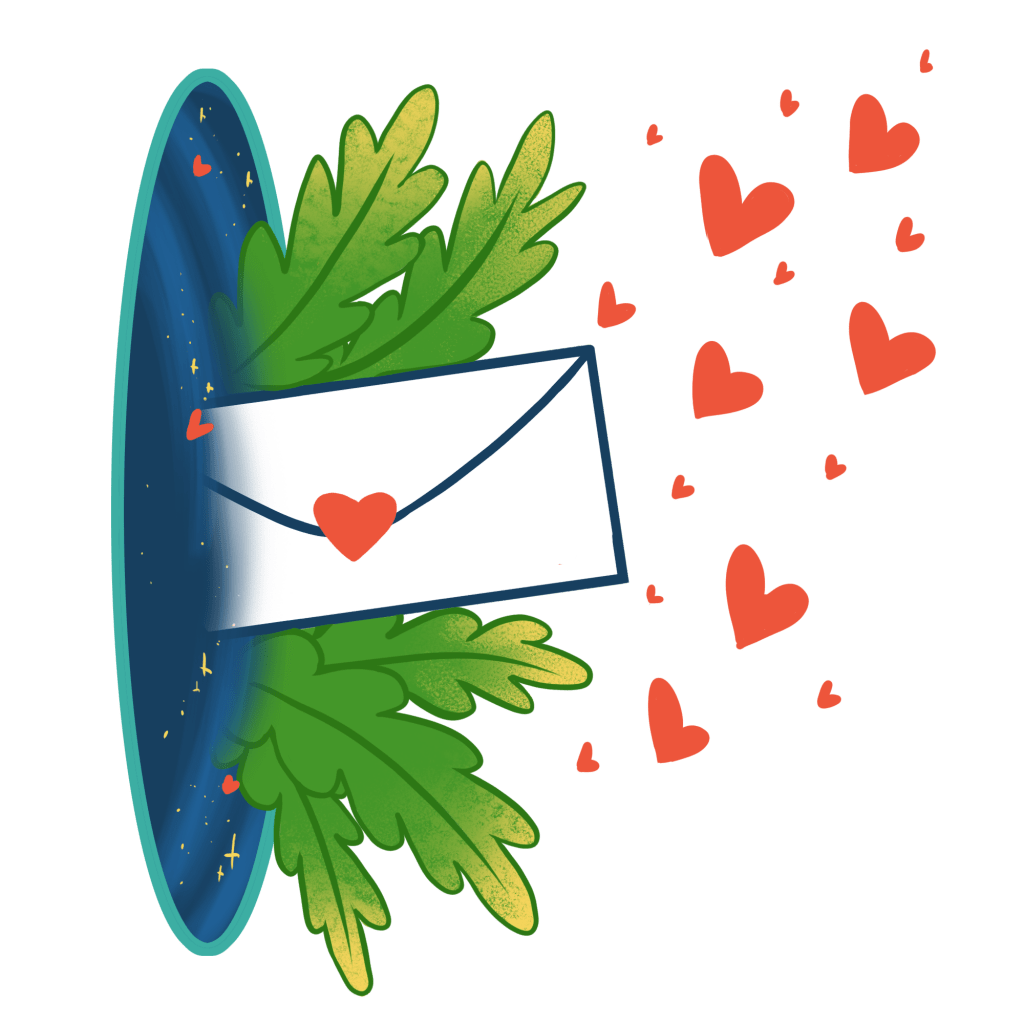 The next time you are overwhelmed or stressed-out imagine me (your future-self) with a big smile on my face. It's not a fake! I am smiling right now because I remember being in your place and I know that this too shall pass. You are going to be just fine.
Love, from your future self.
Health Disclaimer: The content contained in this email is for educational and inspirational purposes only. You should not rely on this information as a substitute for, nor does it replace medical advice, diagnosis or treatment. If you have any concerns or questions about your health, you should always consult with a physician or other health care professional. Do not disregard, avoid or delay obtaining medical or health related advice because of something you may have read on this email.