If you are new to these Weekly Reminders you might like to know that your subconscious mind is accountable for 90% of your daily decisions. If all you do is read this email (and ignore the strategies), you are already sending a positive message to your subconscious mind. Congratulations! The more similar messages it gets, the better decisions you will make.
This week's reminder:
Boost your immune system.

With all the coronavirus updates in the news, we are all becoming more aware of the importance of maintaining a healthy immune system. But a healthy immune system is not something you can create overnight with an overdose of vitamins and garlic. It's a result of an ongoing healthy lifestyle. It does not require that you eat healthy ALL THE TIME, but you do need to eat healthy about 80% of the time.

Did you know, that when you eat, you are not only feeding yourself? Depending on what you eat, you are either feeding or starving your microbiome. Your microbiome is a complex mixture of microbes, bacteria, fungi and even viruses (the good type) that live primarily in your intestines. Your microbiome plays a very important role in keeping you healthy. New research has even uncovered a definite connection between the diversity of the microbiome and mental health (although there's still a lot more to be learned in this area).
Implementation Strategies (choose at least one for this week):
Eat at least 6 servings of raw fruits or vegetables per day. The fiber in raw fruits and veggies is exactly what your microbiome needs to survive and multiply.
Fall in love with real food: Pause and take a close look at the fruit you are about to eat. Notice how colourful and beautiful it is. It doesn't need any flashy marketing or unfounded health claims printed onto it. It's REAL, it's tasty, it's juicy…what else do you notice about it?
Use your favourite dips as an incentive to eat more raw veggies – rather than dipping pizza crust or wheat sticks, go for broccoli, celery sticks and carrots.
Out for a meal? Ask for a couple of side dishes with veggies or order a salad as an appetizer.
Put a bunch of green veggies into a blender, add some apples or banana if you want a sweeter taste. Or add some ginger, olive oil, salt and jalapeño pepper if you want to have it as a soup.
Parenting Tip: Try delaying dinner just a bit. Meanwhile, have a tray of raw veggies on display, when hunger strikes many kids will eat whatever is in front of them.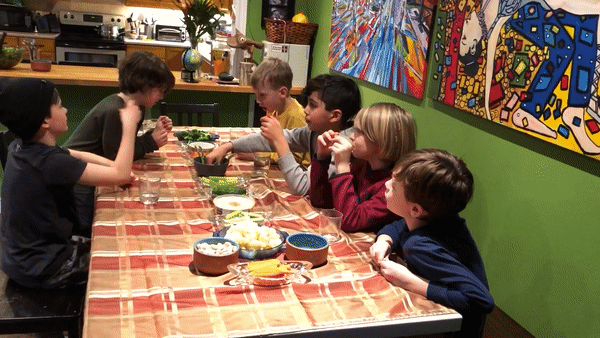 Do you already have a strategy that works for you? Please email me, I'd love to hear about it.
Deepen the learning:
Have a smarter day, a smarter week and a smarter life,
Ginny Santos, your holistic coach.
PS: If you like getting these weekly reminders and you know someone who could also benefit from them, please forward them this email and invite them to sign up here.  
Do you know anyone who has had cancer treatments in the last few years?
I am collaborating with Dr. Anke Verlinden, an Oncologist at the University Hospital of Antwerp in Belgium. We are offering a 90-Day Coaching Program for people in remission or recovery from cancer (and their family members) who are ready to dedicate 90 days to prioritizing their long-term health and transforming their relationship with food.

We are excited and confident that we can really make a difference in people's lives by combining our diverse expertise! If you know anyone who is ready, please pass it on. There is a 50% discount for the first 5 who sign up. Space is limited as we are doing this in groups of 10 to 20 people at a time.

There's a lot more information here: 
https://www.neole.ca/90-days-of-recovery/

PS: I'm planning to create a similar offer for parents of picky eaters who want to role model and lead their little ones to have a better relationship with healthy eating. But that's not ready yet. Let me know if you want to be the first to hear about it when it is.
A love note from your future self: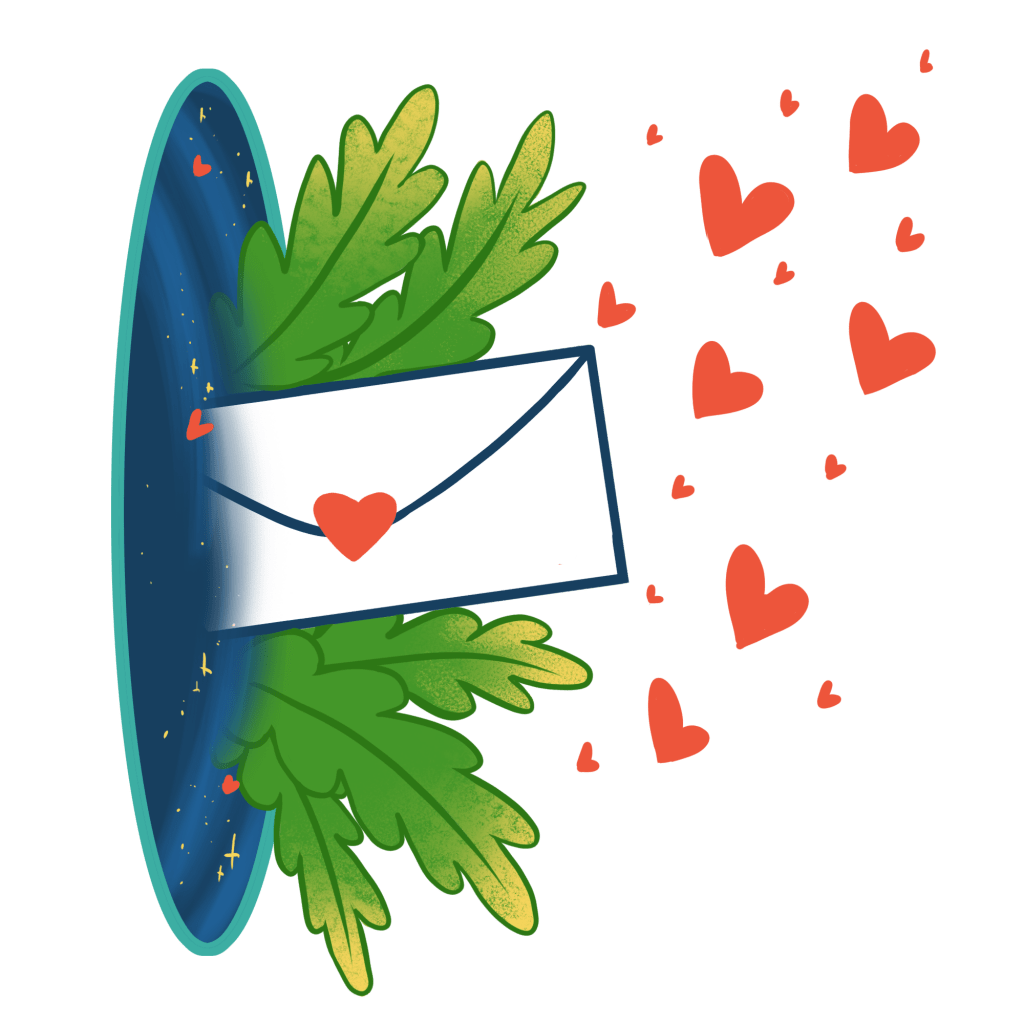 I am so grateful that I can still travel despite my age. And best of all, I feel so strong and healthy, that I don't need to worry about breathing in the stale airplane air. Thanks for making good choices more often than not.
Love, from your future self.