Whether you open your mouth or you keep it shut, the words you think really matter.
If you are new to these Weekly Reminders you might like to know that your subconscious mind is accountable for 90% of your daily decisions. If all you do is read this email (but put nothing into practice), you are already sending a positive message to your subconscious mind. Congratulations! The more similar messages it gets, the better decisions you will make.
What is your inner voice saying to you?
As humans, we develop an inner-voice at the same time that we learn to speak out loud. Whether you are aware of it or not, we all have inner dialogues. The problem is that we put a lot more effort into learning to talk respectfully to others than we put into learning to respect ourselves.
Have you ever kept your mouth shut at a meeting with your boss or in front of your in-laws out of pure respect? But then, you accidentally spill some coffee and you are instantly calling yourself stupid or clumsy?
The way we talk to ourselves as well as the way we talk to others, says a lot about our values and beliefs.
Choose your words carefully and you are bound to succeed at anything you wish to accomplish.
The problem is that you don't always have a choice….Well that's not entirely true: You always have the choice. What you don't have, is the time to make a conscious choice. As a result, the words you use habitually in your inner-dialogue, are the words your unconscious mind will choose for you when it's pressed for time or has turned off the filters. That's why we sometimes regret what we say while angry or frustrated. But we rarely worry or apologize for what we say to ourselves.
It would be very difficult for any human to carefully choose all the words they use or think on any given day. What is possible, is to become aware of your patterns and choose to change one pattern at a time. When the words you think (or speak) become aligned with how (and who) you wish to be, everything else becomes easy peasy.
Strategies to empower yourself from the inside out:
Practice free-writing by putting any random stream of thoughts onto paper. Journaling allows your inner voice to take shape in a conscious way. You will become more aware of your patterns and better able to re-wire your relationship with yourself.
Play with eliminating "I can't" from your vocabulary. There's a big difference between saying "I can't" and saying "I choose not to."
"I can't" implies that you are not the decision maker, that someone else is determining what you are allowed to do and what you are not allowed to do.
What would you prefer to say? "I can't eat gluten because I will feel terrible half an hour later" or "I choose not to eat gluten because I want to feel good and energetic after lunch." Both are equally true. One represents the victim's mentality and the other has a positive impact on your self-esteem. One invites others to view you as weak, and the other invites them to admire your self-awareness, confidence and determination.
Try replacing "I should" or "I have to" with "I want to." "I have to do the dishes" will feel so much better when you get into the habit of saying "I want to do the dishes." "I should order a salad for dinner" can be replaced by "I want raw veggies for dinner."
Have a smarter day, a smarter week and a smarter life,
Ginny Santos, your holistic coach.

PS: If you like getting these weekly reminders and you know someone who could also benefit from them, please forward them this email and invite them to sign up here.
A love note from your future self:
I have had the privilege of hearing your (our) inner dialogue since you (I) first learned to talk. But I must admit that I didn't learn to listen to it until much later in life.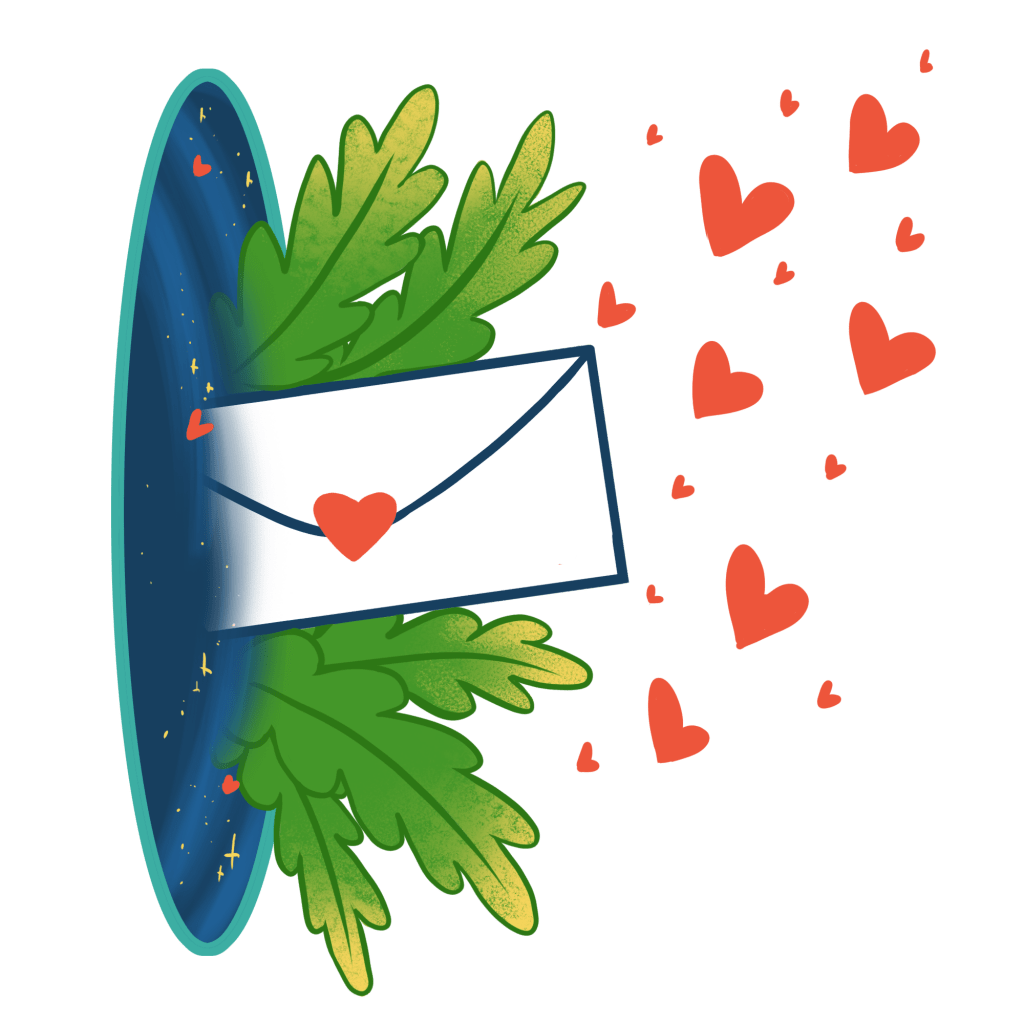 And it wasn't until I learned to listen to it that I was able to learn to speak to you (myself) with real kindness and love. Thank you for learning to listen and re-learning how to combine words for powerful results.
Love, from your future self
Health Disclaimer: The content contained in this email is for educational and inspirational purposes only. You should not rely on this information as a substitute for, nor does it replace medical advice, diagnosis or treatment. If you have any concerns or questions about your health, you should always consult with a physician or other health care professional. Do not disregard, avoid or delay obtaining medical or health related advice because of something you may have read on this email.