Changing identity is sometimes the best way forward
If you are new to these Weekly Reminders you might like to know that your subconscious mind is accountable for 90% of your daily decisions. If all you do is read this blog (but put nothing into practice), you are already sending a positive message to your subconscious mind. Congratulations! The more similar messages it gets, the better behaviour you will have.
Apparently during the 1930s, a young boy became obsessed with eating sugar. His mother was quite upset with this and tried so many ways to try and stop her son from eating it. However none of them seemed to work, so she decided to take her son to go and see his idol – Mahatma Gandhi, in the hope her son may listen to him.
They walked for miles under the scorching Sun to reach Gandhi's ashram. There she shared with Gandhi her situation – "My son consumes far too much sugar, will you please tell him it's bad for his health?"
After listening to the woman patiently for a while Gandhi thanked her for sharing her concerns and told her to return in two weeks.
The mother left a little perplexed and wondered why Gandhi hadn't told the boy to stop eating sugar.
Two weeks later they returned to visit Gandhi, this time Gandhi looked at the boy and said – "Boy, you should stop eating sugar. It is not good for your health."
The boy nodded towards Gandhi and said he would do his best to stop eating sugar. The boy's mother was curious as to why Gandhi needed two weeks to tell this to her son. Gandhi smiled and said – "Two weeks ago I had an obsession with sugar. I needed that time to cut back myself."
It is true that you can change a habit in two weeks, but it's not likely to last beyond the two weeks unless something deep inside you changes along the way. Self-discipline is just as effective as having a mother inside your head telling you what you should and shouldn't do – you might follow the command for some time, but as soon as the rebel inside of you pops out, your mother's inner voice will lose all its power. If that inner voice was Gandhi's voice….well that might just carry a little extra power…but it still won't be long-lasting.
When you want to change a behaviour (that's what habits really are), you can ask yourself the following questions:
What behaviour do I want to replace this with? What's the new behaviour that I want to turn into a habit?
 
Who would I need to become in order for this new behaviour /habit to come naturally?
 
In what ways am I already like that?
Once you've gotten the answers to these questions you just need to reward yourself for becoming more and more like the person you wish to become. A reward can be as simple as dancing to your favourite tune or writing a love-note to yourself or getting yourself a new house plant. Practice embodying your new identity, and celebrate every bit of progress you make. Remember that practice doesn't make perfect – practice makes habits. Choose your habits wisely and practice your way towards them.
I'm looking for 10 people who want to make health a priority in 2021
If you want healthy eating to become second nature so that you don't even have to think about it, join us for the WILDFIT90 Coaching Program starting on January 4th, 2021.
WILDFIT90 Coaching is a 3-month program that transforms your relationship with food, changes your habits and helps you make choices that feel good in any situation, leave you energized and give you the freedom to enjoy the rest of your long, healthy life.
If you want to fall in love with the foods that treat you well, but you are not sure it's even possible, let's talk. There's nothing I like more than watching people gain more health and energy so that they can spend more time doing the things that matter most to them and more years of sharing special moments with their loved ones. If there's a way I can support you, I want to! Book a 30 minute call with me to tell me about your hopes and challenges.
Have a smarter day, a smarter week and a smarter life,
Ginny Santos, your holistic coach.

PS: If you like getting these weekly reminders and you know someone who could also benefit from them, please forward them this email and invite them to sign up here.
---
A love note from your future self:
Remember when you were ten years old? Could you have imagined what your life was going to be like?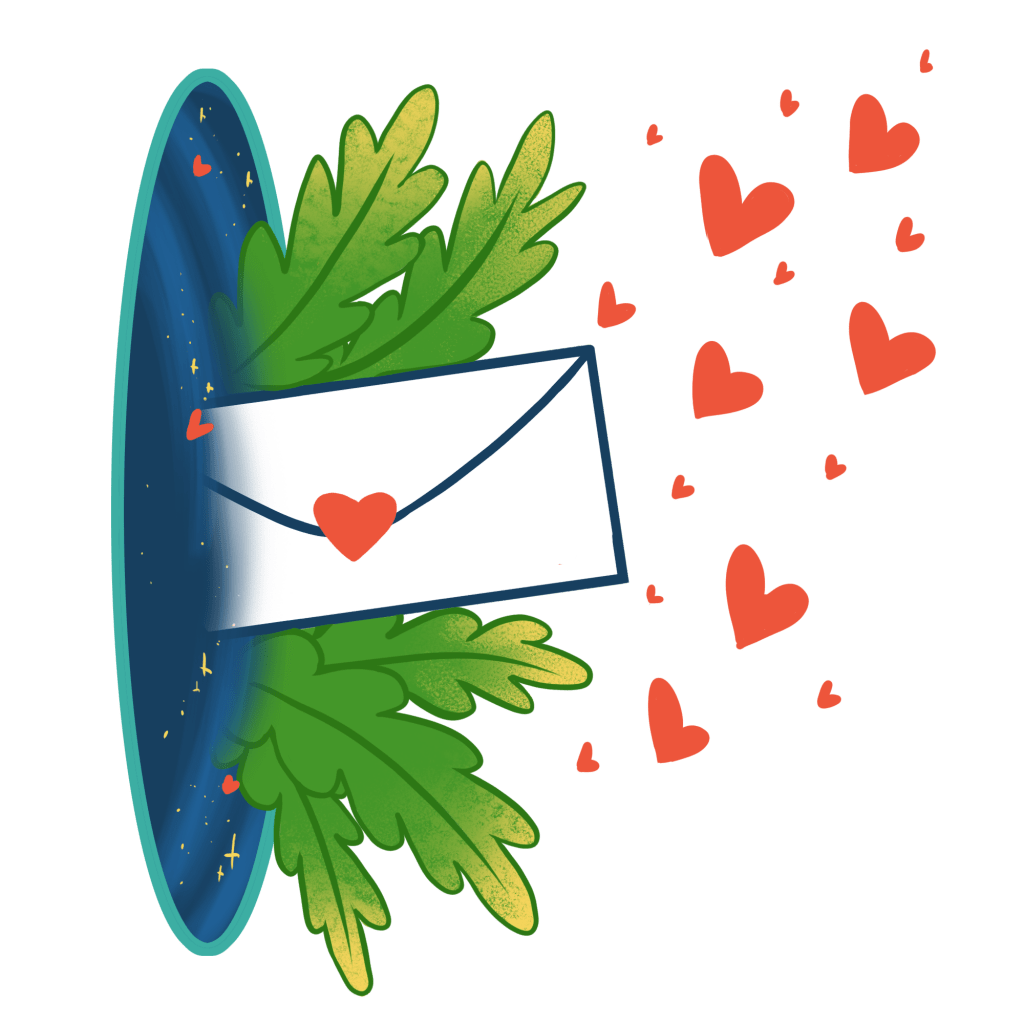 If you knew back then, all the challenges you would overcome and all the ways in which you would continue to grow as an adult, what would you have thought?
It takes a lifetime to become the best that we can be. It's all about enjoying the process!
Love, from your future self.
Health Disclaimer: The content contained in this email is for educational and inspirational purposes only. You should not rely on this information as a substitute for, nor does it replace medical advice, diagnosis or treatment. If you have any concerns or questions about your health, you should always consult with a physician or other health care professional. Do not disregard, avoid or delay obtaining medical or health related advice because of something you may have read on this email.