Giving yourself a well-crafted affirmation can have one of two results:
It can be highly empowering.
It can become a source of stress and damage your self-esteem.
Affirmations are like marketing to your subconscious mind, except that you get to decide what messages you need and which you could do without. Here are 6 tips for creating powerful affirmations.
1. Make it personal.
One person's affirmation might not have any meaning for another person. For an affirmation to be powerful it must speak to a belief, a desire, or a vision that's authentically important to you. If you are trying to convince yourself of something that's important to others, it just won't work. For example, there was a point in time when my dad insisted that I marry a lawyer – what he really wanted was for me to be taken care of in every way. My response was that I was simply not attractive to lawyers, and did not want to have to put on make-up every day of my life (I'm not sure why I thought that make-up was essential to marrying a lawyer). Imagine if I had started giving myself an affirmation that said "I am attractive to lawyers. I love wearing make-up". My subconscious mind would have revolted against my conscious mind. This was simply not important to the real me. What is truly important to you? What belief would empower you to take the next step towards your preferred future?
2. Use positive language.
Think of it this way: If you were to tell a child "don't run!," the child is most likely only going to pay attention to the word "run!". Your subconscious mind works in the same way. You want your affirmations to focus attention on what you want, not on what you don't want.
3. Write it in the present tense.
Even if it doesn't feel true in the present moment, what matters is that you are able to imagine it as true in the future, you just need to believe in it with more confidence – this is when affirmations are most powerful. If you repeat something to yourself often enough it eventually becomes true for you.
BIG CAUTIONARY NOTE: If you can't imagine it as becoming true in the future, then it's best not to create an affirmation yet – or you will just be creating internal conflict and dissonance, which is a major cause of stress.
4. Paint a visual picture.
The affirmation should describe a scene or a trait that could be represented on a postcard or image as opposed to being so conceptual that the words cannot be drawn.
5. Trigger a positive emotion.
Excitement, gratitude, pride, anticipation, or love. In fact, the more you can pay attention to that emotion while reading or listening to the affirmation, the more powerful it will be.
6. Make it subversive.
An affirmation can be written as an affirmation (ie.: I am talented), as a reminder, or you can play a trick on your mind by writing it as a rhetorical question that implies that something is already true (ie.: How is it that I am so talented?).
Here's an example of an affirmation I once wrote for myself (in the form of a reminder) which still pops onto my screen once/week:
"Look at your life, your home, your kids as if it was the first time you saw them in a long long time…as if you had just entered this life."
This affirmation is a way of bringing peace to my day, reminding me that despite the stressors that I might be feeling, everything is more than okay.
What messages are you giving yourself on a regular basis?
Have a smarter day, a smarter week and a smarter life,
Ginny Santos, your holistic coach.
PS: If you like reading these blogs and you know someone who could also benefit from them, please share this blog and invite them to sign up.
---
A love note from your future self: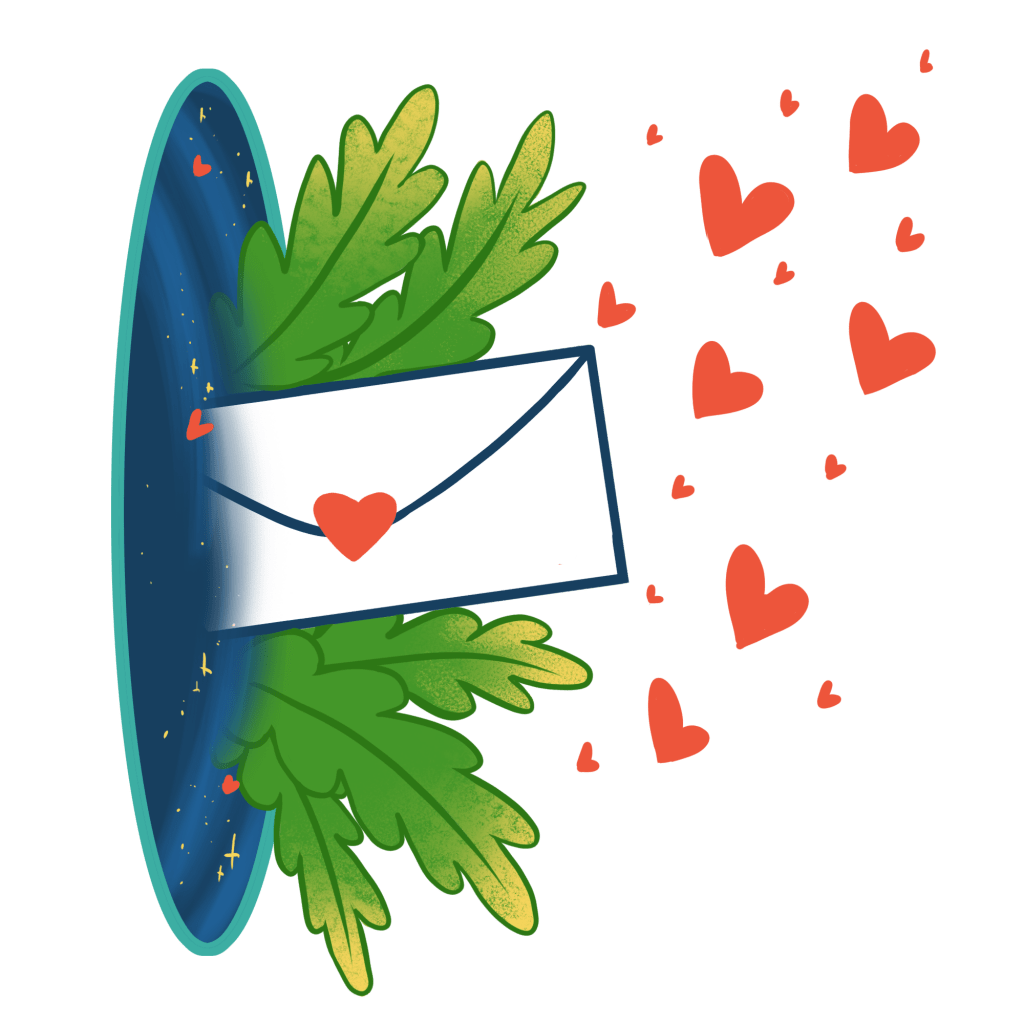 How have you managed to gather such wisdom over the last decade? Remember what life was like in 2011? Wow! You really have come a long way!
Love, from your future self.
Disclaimer: The content contained in this blog is for educational and inspirational purposes only. You should not rely on this information as a substitute for, nor does it replace medical advice, diagnosis or treatment. If you have any concerns or questions about your health, you should always consult with a physician or other health care professional. Do not disregard, avoid or delay obtaining medical or health related advice because of something you may have read on this blog.