Which of these two reactions to a new idea or new information is most intelligent?
An affirmation: That is not possible!
A question: How is that possible?
The first, used critical thinking – which is recognized as one of the highest cognitive abilities of our times.
The second, used creative thinking – which invites you to consider new possibilities, to be open to the unexpected. Creative thinking is actually recognized by Bloom's Taxonomy of Thinking Skills as THE highest cognitive ability.
Think about it this way, it's much easier to list all the reasons why a new idea might not work, than it is to come up with ways to make it work. That is why Critical Thinking is sometimes used as a lazy cop out strategy. People feel that they are being smart when they list off all the logical reasons why something won't work. Creative thinking, on the other, requires a higher level of intelligence. It requires that you be open and non-judgmental. It requires that you remain curious and take time to consider a new perspective. It requires an ability to tolerate ambiguity and uncertainty. As a good friend of mine often says: "Curiosity killed the can't." Which begs another question: Can curiosity awaken resilience?
Creative thinking often starts with open-ended questions. These are questions that excite the imagination and invite us to make new neural connections, thus exercising our cognitive abilities.
Here are some questions that might spark some new connections and open up new ways of thinking.
What if remembering past events was a form of time travel? Could you also "remember" future events?

What might be all the ways of naming a round treat, wrapped in colourful tin foil, which contains sugar as the first ingredient, followed by milk, followed by vegetable oils, and cocoa as the fourth ingredient?

What are all the things you do on auto-pilot each day that you might change over the next 3 years?
Have a smarter day, a smarter week and a smarter life,
Ginny Santos, your holistic coach.
PS: If you like getting these weekly reminders and you know someone who could also benefit from them, please forward this email and invite them to sign up.
---
A love note from your future self: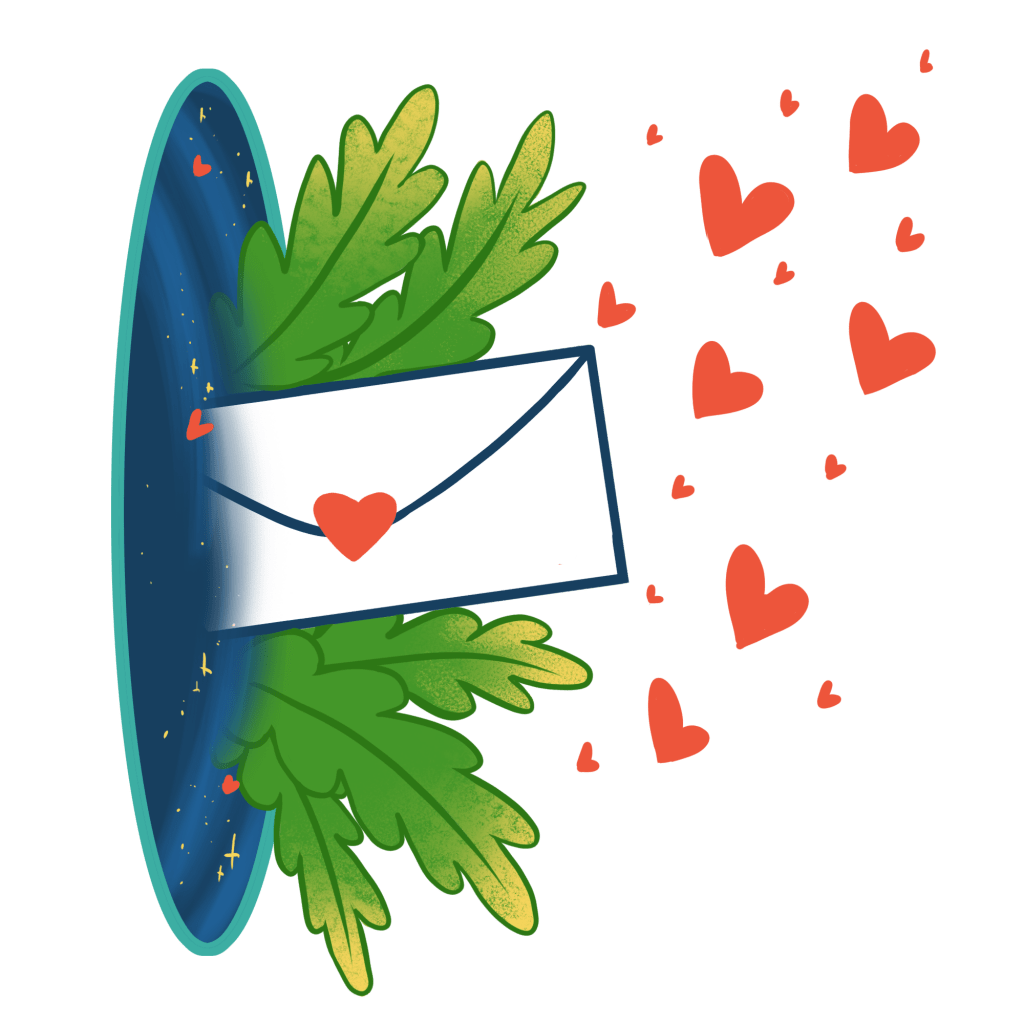 Kudos to you for exercising your imagination. In fact, have you realized that every time you read one of my messages, you are sort of time travelling?
Love, from your future self.

Disclaimer: The content contained in this blog is for educational and inspirational purposes only. You should not rely on this information as a substitute for, nor does it replace medical advice, diagnosis or treatment. If you have any concerns or questions about your health, you should always consult with a physician or other health care professional. Do not disregard, avoid or delay obtaining medical or health related advice because of something you may have read on this blog.