A big concern of our clients is how to make their virtual meetings more interactive. Ask any conference attendee what the most valuable part of a conference is, and most will say, "the networking." Fond memories abound of networking at in-person events…seeing old friends and colleagues, spontaneity, and meeting new people over dinner and drinks.
We miss in-person interactions too, but there is real potential for interaction in the virtual meeting and event space. Interaction needs to be more intentional however, and requires some advance planning on the part of the organizer, who may be asking, "How do we make virtual meetings more interactive?"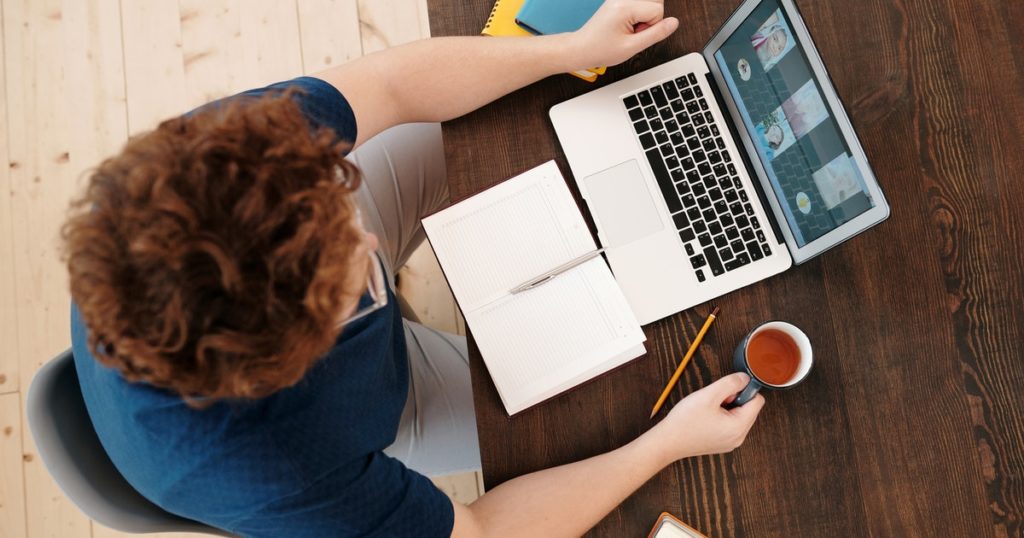 Can Virtual Meetings Be More Interactive, Just Like In-Person?
Keynotes, panel discussions, workshops, brainstorming and more can be done quite well in the virtual context. The big challenge with virtual meetings remains: how to make them as interactive for human connection and spark, as in-person events? Our clients want to know:
How do we prompt conversation?
How do we get people to meet each other?
How do we get people to turn on their cameras and unmute?
What's the virtual equivalent of the bar? The hotel lobby?
How do we recreate serendipitous conversations?
As virtual event producers, we strive everyday to make virtual meetings more interactive. We also admit that there are no perfect answers to this question (yet). But we do have some ideas about how to use technology, plan networking, and create social opportunities that go a long way to adding interaction to virtual meetings.
"I define connection as the energy that exists between people when they feel seen, heard, and valued; when they can give and receive without judgment; and when they derive sustenance and strength from the relationship."

– Brené Brown
What Technology Should I Use to Make Virtual Meetings More Interactive?
Driven by necessity, virtual technology solutions have emerged over the last couple of years that make virtual meetings more fun and interactive.
Believe it or not, Zoom is an interaction machine when its various functions are used properly. First, we encourage our clients to use Zoom Meetings rather than Zoom Webinars where possible. Why?
Zoom Meetings allows you to use breakout rooms, whereas Webinars do not. As we outline in the next section, breakout rooms are THE best way to build conversation into virtual meetings.

Zoom Meetings lets you build in fun, interactive activities for participants, such as annotating slides.

Participants in Zoom Meetings can see each other, while participants in Webinars–and even the host and the speakers–cannot. Nothing says "interaction" like being invisible!
We understand that not every event lends itself to being a Zoom Meeting. There are times when meeting organizers do not wish to invite participant input beyond Chat, Q&A and polling, and that's OK. Zoom Webinars is a terrific platform, but don't expect webinars to be very interactive.
Other virtual platforms that emerged during the pandemic include Gather.town and Remo. These platforms allow for serendipitous conversations. Participants can move themselves around a 2D space that looks like a video game from the 90s. Spatial audio and video kicks in when participant avatars get close in proximity mimic the experience of bumping into someone at a conference. And for when you want to track down that person you met during a breakout, you can find them on a map of the space and bump into them "accidentally on purpose."
Hint: Encourage attendees to complete their in-meeting profile fully and provide a link to their LinkedIn profile, so that other attendees can think about who they might like to "bump into" during the conference.
We would be remiss if we didn't mention digital facilitation tools such as Howspace and Stormz, which provide synchronous and asynchronous tools for discussion, brainstorming and collaboration before, during and after virtual meetings. These platforms remind us that virtual interaction doesn't always take place in video conferencing, and encourage us to look for innovative, text or image-based modes of engagement. These tools can be integrated into the virtual meeting as ideation or voting platforms, and be used to foster discussion outside of the event about topics of common interest.
How Might We Build Interaction into Our Virtual Meetings?
Technology aside, the meeting agenda must be designed to allow interaction to happen. We say that spontaneous conversations have to be planned. The best way to do that is to work with an experienced virtual meeting producer and facilitator, who can show you how to build social and networking time into your meeting. Breakout rooms are key to this. Here are some ideas for how to use breakout rooms in Zoom and Teams creatively.
To help people feel safe with each other, get them talking within the first 5 minutes of your meeting, ideally in a breakout. Pre-assign people to breakout rooms who do not know each other, or ask Zoom to automatically assign people to breakouts, which randomizes participants. Give clear instructions on how their discussion is to be structured. Provide discussion questions ahead of the breakout. Share instructions and questions by pasting them in chat before opening the breakout rooms.

Ask everyone to turn their cameras on and unmute themselves before going into the breakout rooms, and to be in gallery view while in the breakout so they can see the other participants more easily.

To mimic tables and reception rooms at fundraisers, use the Zoom breakout room option for people to move themselves between breakout rooms. Once the rooms are open, participants can choose a breakout room based on the topic and/or the names of people who are already in the room. Provide discussion topics or questions ahead of time to help start the conversation.

Have multiple breakout rooms with different options for socializing. People could eat lunch together virtually, or join the "bartender" in the virtual bar for some conversation. One of our clients organized a virtual whale watching "tour" with "Skipper Bob," who joined from Newfoundland with other virtual conference attendees from across Canada. The tour was a hit! Cooking classes, yoga, meditation can all be done virtually, providing participants with choices of shared experiences that can be fodder for conversation later on
For more ideas on how to make your next virtual meeting more interactive, book a free 30-minute consultation with a Neolé virtual event producer. We'd be happy to discuss your next meeting or event with you and make some suggestions on how to maximize engagement and interaction.
---
By Laura Bowley, Virtual Facilitator and Meeting Producer, Neolé Inc.