Are you concerned that stress and burnout are impacting your team's health and productivity? Are you worried about social isolation and feel that your team needs more opportunities to connect? You might be dreaming of a big offsite retreat to bring your remote team together, check in and work towards improving their well-being—but why wait? Start connecting your team now with a Virtual Team Day.
A Virtual Team Day is a mini team retreat: one day dedicated to bringing your remote team together virtually to enjoy some social time, have fun, and focus on well-being and stress reduction. Team days provide space for remote teams to have critical connection time. You can plan multiple team days at regular intervals for sustained team connection time; Virtual Team Days should be held monthly, quarterly, or—at a minimum—annually.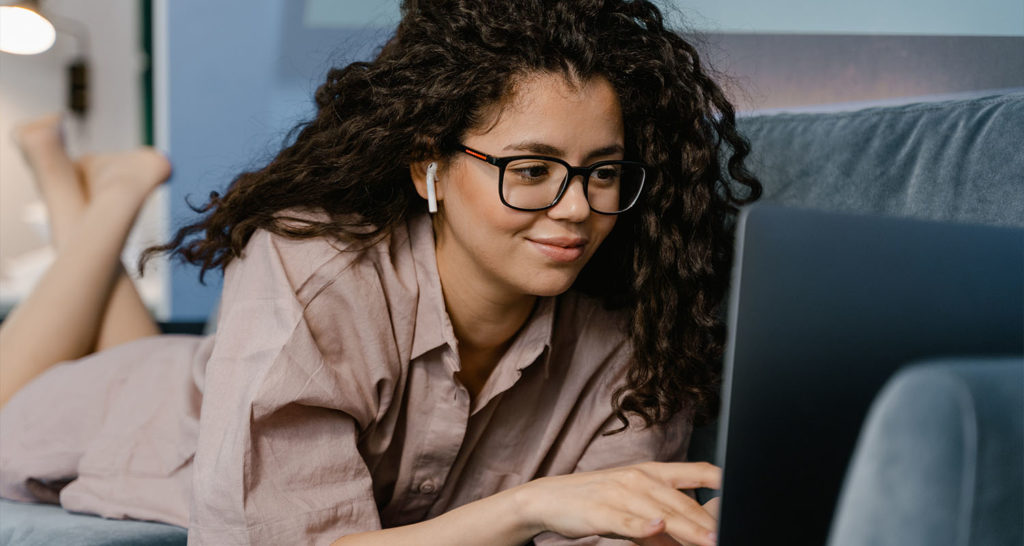 5 Reasons Why You Need a Virtual Team Day for Your Remote Team
Remote teams need to connect on a regular basis. Everyone needs to feel like part of the team to contribute their full potential. Yet, remote workers report isolation and feeling disconnected from the rest of the team. And don't forget the new hires, who were onboarded during the pandemic. Virtual Team Days focus on connection, shared experiences, and collaborative learning, and foster trust—a key ingredient to effective teams.

Well-being is a big concern. Are you worried about your team's well-being? Virtual Team Days foster connection, meaning your remote team will actually increase their well-being and sense of belonging. Also, Virtual Team Days are your chance to check in with team members regarding their mental and physical health, and together, generate ideas for helping with both.

A Virtual Team Day can be planned easily. No booking locations, accommodations, or flights! Because they are easy and cost-effective, you can plan more frequent engagements, such as a series of bi-monthly team days. Give your team a chance to contribute by asking for volunteers to plan some of the team days, or get the

experts at Neolé

to do it all for you.

Virtual Team Days are reliable. Perhaps you've scheduled an offsite in a fabulous location with all the perks, only to have to cancel, reschedule and cancel again. With Virtual Team Days, you can plan critical social connection and team learning time with confidence, until you can move ahead with your in-person plans.

Virtual options abound. The pandemic has accelerated virtual technology. Now is the time to test out some digital collaboration platforms, 2D "gamified" virtual spaces, or meet on a beach in VR!
---
"To me, leadership is about encouraging people. It's about stimulating them. It's about enabling them to achieve what they can achieve – and to do that with a purpose."

— Christine Lagarde, President, Central European Bank
---
Why make health and wellness the theme for your Virtual Team Day?
A recent study found that "54% of workers are currently feeling depressed, with 22% of that number claiming they feel 'clinically depressed."(1) The stress of the pandemic is taking a toll on employee productivity, motivation, and retention. Leaders are struggling with how to lead a stressed-out team when they themselves are worn out and exhausted.
Making health and wellness the central theme for your Virtual Team Day can help turn the tide. You can engage the team in a productive conversation about how to support each other in developing healthy habits, how to create a culture that values work-life balance, or how to prioritize self-care.
An experienced workshop facilitator can share knowledge while inspiring team members to choose and implement at least one game-changing strategy. Making health and wellness the theme of your Virtual Team Day will ensure that the retreat is like a reset button. It's the perfect opportunity for a fresh start.
What are the pros and cons of Virtual Team Days?
Pros:
Easy to plan and implement
Bring far-flung team members together for one day without logistical hassles
Cost-effective: no travel, accommodation, or food expenses
Technology for facilitating virtual connection is improving by leaps and bounds
No need to cancel due to changing health restrictions, weather, or other external factors
Digital tools enhance team brainstorming and connection (check out our

Olé Ideation Space

, specially designed for virtual brainstorming)
Myriad activities can be included in a Virtual Team Day
Cons:
Social interaction needs planning rather than leaving it to chance. Be intentional about connecting people.
Adding more video conferencing when people are already feeling "Zoom fatigue"
Possible interruptions due to internet failure or other tech issues
If you haven't facilitated virtual activities in the past, you might need to do some research and planning for maximum impact. You don't want to plan a series of meaningless or embarrassing camp-style activities!
Team leaders don't need yet another responsibility (that's why the Neolé team is eager to help!)
What are the steps to plan a Virtual Team Day?
Clarify your objectives, goals, and outcomes. What do you want to accomplish? How do you want your team to feel after the retreat? For example, is a focus on team connection most important to you? Or are you more interested in inspiring team members to be proud of the role they play? Do you want to celebrate accomplishments, or do some strategic planning for the year ahead? The options are limitless, but you do have to choose one central outcome. Consider having a committee plan the retreat, drawing upon members of your team for their input.

Decide upon a date and time so that people can put the Virtual Team Day on their calendars. If people are joining from across the country or around the world, choose times that include people without making them join at 5 am or stay up past midnight. If your team is dispersed among several disparate time zones, consider having two Virtual Team Days that better encompass the time differences. Consider a series of retreat days–perhaps bi-monthly half-days–that can be booked on calendars well ahead of time. Send out save-the-date calendar invitations.

Create a draft agenda. Consider working with an experienced virtual facilitator and meeting producer for this step and to plan the technology. They will bring a wealth of experience to planning your agenda and the meeting process for maximum participant engagement. Be sure to find an expert who is human-centric and not just a meeting technology expert. Your virtual facilitator should be very experienced in the areas of team dynamics and team development.

If you are planning the Virtual Team Day on your own, research activities and icebreakers. Dedicate part of your agenda to fun activities. We encourage shared experiences for teams that give everyone something to talk about afterward. Examples include a cooking class, yoga, escape room, and a scavenger hunt (these can be done with minimal tech or as an experience in Virtual Reality). Make sure to also leave time for unstructured conversation! Here's the link to our

free icebreaker activity

for your team to enjoy anytime.

In concert with thinking about the agenda and activities, decide on the technology that you will use. When choosing technology, consider which tools will help you achieve the goals of your retreat. Is that Zoom, or a virtual reality meeting space such as Glue, AltspaceVR or Engage? How about

Gather.town

for some added fun and activities? Will you need an

ideation space

for brainstorming and collaboration? These are all things to consider.

Book the entertainment. You can partner with an entertainer, book a magician, or engage with a virtual D.J. or mixologist. Tight on budget? Collaborate on a team playlist of everyone's favourite tunes, and ask for a volunteer to be D.J.!

Put together a gift package to send to your team. Gifts can be t-shirts, hats, decor for the home office, books, gift certificates, and more. Include items that you'll use during the retreat, such as art supplies, balloons (work with your facilitator on this!). Ask your committee for ideas. Hint: Leave a lot of time for thinking through the "swag bag," purchasing items, packaging them, and shipping them to your remote team. Consider hiring a company that specializes in sending gift packages to teams.

Don't forget the food! Which restaurant to choose? How about a different restaurant for each attendee?

Uber Eats

makes it easy for everyone to get food delivered from their favourite restaurant while centralizing payments to one master account.

Finalize the agenda, create a run-of-show, and rehearse. A run-of-show is a detailed agenda that ensures the Virtual Team Day is going to go super smoothly without any glitches. It walks the hosts, presenters, and session leaders through the program, step-by-step, listing what is happening at every point during the program and who is doing what. For example, when are slides being shared? Who is sharing? What's the code for the Escape Room? Who will drop the link in Zoom chat? Who is moderating? Mapping out the program at a very detailed level will create a smooth event. If you are having a keynote speaker, or the company CEO is going to drop by to impart some motivating words, be sure to touch base with them beforehand to test their technology set-up.

Have fun!
Try out our virtual icebreaker for helping your team connect, have fun and get to know each other better.
If you would like some help with planning a Virtual Team Day for your remote team, or just want to bounce some ideas around with a willing listener, book a free, no-obligation consultation with one of our virtual engagement advisors.
---
By Laura Bowley, Virtual Facilitator and Meeting Producer, Neolé Inc.