Google is a wonderful resource for straightforward questions and definitive how-tos, but when it comes to finding abstract solutions for remote teams it's not always helpful. Why? Because there are too many terms that describe remote work, and they each have a slightly different definition.
Can we all agree on what to call the new normal?
When you know how to define your team, it's easier to find answers to the nuanced situations they're faced with. We've done a deep dive into the meaning of each term to make it easier for you to find answers and support specific to your workplace.
What did we discover? The difference is in the distance.
Global, Distributed, Remote, Hybrid, Flexible. How did we get here?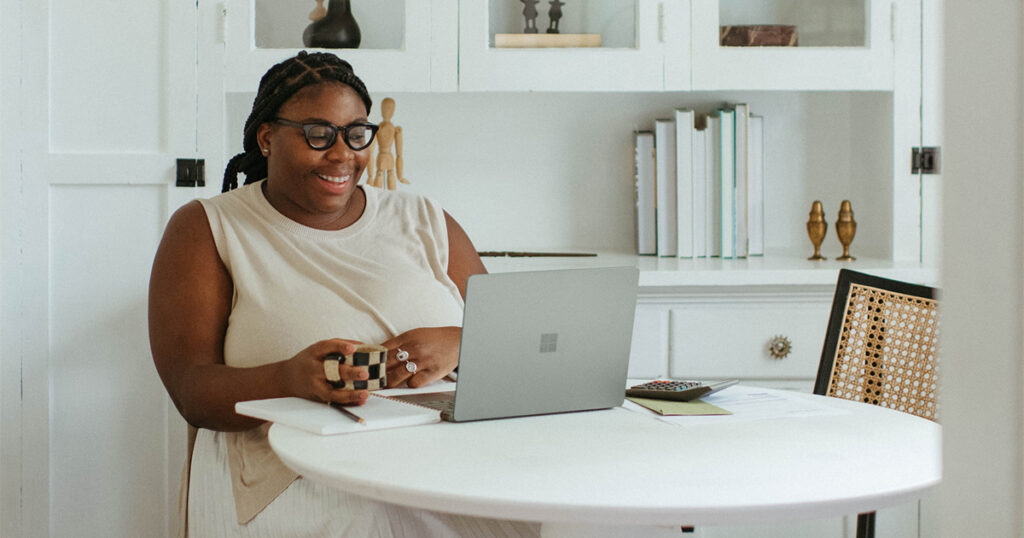 The ambiguity of the pandemic had organizations testing their resourcefulness, as they sought solutions to keep employees safe while maintaining some semblance of normalcy. We saw everything from established companies offering remote work and hybrid returns, to new companies developing global teams with no central location.
As a result, a variety of remote-adjacent phrases were coined to communicate the specificity of each work style. The sheer number of terms makes it hard for leaders to find answers and support to guide their ever-evolving remote teams.
The Different Terms Defined
In 1973, the term "telecommuting" was coined, when IBM started testing the effectiveness of remote work. In recent years, it's become a little more complicated. Do you have a global team doing remote work? Maybe you have a hybrid team with distributed employees? Do the remote employees on your distributed team want to change to a hybrid work-style? Let us clear that up for you!
Remote – This is a familiar term. Remote workers can be located all over the globe, but they have at least one central location like a head office. Remote workers may go into the office occasionally, but not consistently.
Hybrid – This work-style is a blend of working remotely and in-office. Both hybrid and remote workers work from home with occasional office days, but typically hybrid workers have a set schedule of days they are expected to be in office.
Distributed – Similar to remote teams, distributed teams are located across the globe. The difference? Distributed teams have no central office! (By the way…Neolé is a distributed team!)
Global – This is a more flexible term, which describes working remotely across different locations and time zones.
A Definitive Path Forward
Understanding your team structure and how it impacts their performance is key to solving one of the biggest struggles faced by leaders of remote teams: collaboration. We've lost the ability to "drop-in" to someone's desk, we're dealing with constantly evolving tech, and we get less social connection to build trust with our team members.
Getting to know how your team operates based on their work style really matters when it comes to team development. Methods for in-house employees might have worked well at one point, but won't translate for remote, hybrid, and distributed teams. It's also important to bring everyone together at least once each quarter to build team connection and cohesion.
Not sure where to start? We specialize in team development and leadership development for distributed teams of all types! Contact us today for a discovery call so that we can explore the unique needs of your distributed, global, hybrid, or remote team.
---
By Crystal Morris, Digital Marketing & Virtual Office Coordinator, Neolé Inc.