Your remote team is made up of incredible people… but it's been a hard year. They're perilously close to burnout and you're not sure how to keep everyone motivated and focused. The isolating nature of remote and hybrid work is preventing meaningful connection between your team members, and as a result collaborative projects are suffering.
With the new year around the corner, you're excited to try new things to develop and support them…but the urgency of your to-do list is getting in the way.

While Santa's Holiday Magic can't manifest spare time, create genuine connection, or prevent team burnout (that's just not his area of expertise!), there is another solution: it's time to embrace Neolé's magic tools, specially curated for leaders of remote and hybrid teams. Turn your disconnected remote team into a happy, healthy high performing team!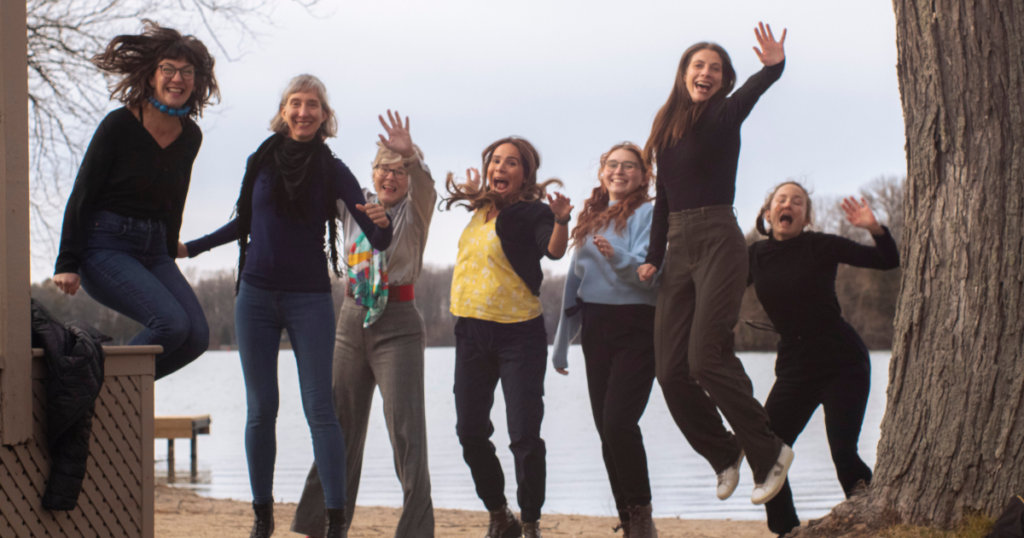 The 2023 Remote Team Excellence Toolkit
Introducing Neolé's 2023 Remote Team Excellence Toolkit! These tools will show the people on your remote team how to take small actions, which save time and create mental space for creative problem solving.
Follow us on Linked In to get live access to our 2023 Remote Team Excellence Toolkit! We promise not to bombard you, but you'll get 11 helpful segments throughout December.
Caveats: What this Toolkit Won't Do
Make your to-do list disappear
Rejuvenate and enhance team wellbeing
Build meaningful team connections
Develop your team's creative problem solving skills
Identify team values and strategic direction
(Don't worry…we can still help with these! Meaningful change requires more human intervention and time than a social media post can accommodate. Contact us to learn more about our remote and hybrid team development solutions.)
What this Toolkit Will Do
Generate more time
Energize your team
Reduce mental effort
Make space for deeper efforts and long-term change
Just like team building activities, the tools we are going to share with you each have a vital function – but they are not a comprehensive solution. We want to help you create space for the real work, which requires total team commitment. Through December we will share twelve terrific tools designed to reduce mental effort, explore team connection, encourage play, and stimulate creativity on your remote team.
Day one is a tasty treat – an ebook that you can really sink your teeth into! In this new ebook – The Antidote to Quiet Quitting – our CEO Ginny Santos examines the impact of wellness on hybrid work performance, and the initiatives that can elevate teams from the bottom-up!
Leaders who read The Antidote to Quiet Quitting will:
learn how they can make work/life balance a reality while elevating remote team performance
bring connection and engagement to their hybrid teams while maintaining healthy boundaries
and help their global, distributed, and otherwise spread-out teams to support their wellbeing in favour of business success!
Bookmark this blog, which will be updated weekly with links to every post. (The buttons below will come alive with each new post!)
Be sure to share this blog and sign up for our newsletter, which will have plenty more valuable tips for remote teams in the months to come!
---
By Crystal Morris, Digital Marketing & Virtual Office Coordinator, Neolé Inc.