It's that time of year again! Here are our top tips to help you plan an awesome — yes we mean AWESOME — virtual holiday party.
As the holiday season is upon us, it never hurts to have a few virtual holiday party ideas up your sleeve. Whether it's a work party, a family function or a social get-together, making it memorable and fun is key! We've got you covered with some virtual holiday party ideas and tips to help make sure this is no snoozefest-Zoom-fatigue-dreaded-office-party, but rather, a truly engaging and fun celebration to cap off the year!
Our top virtual party tips
1. Play inclusive music.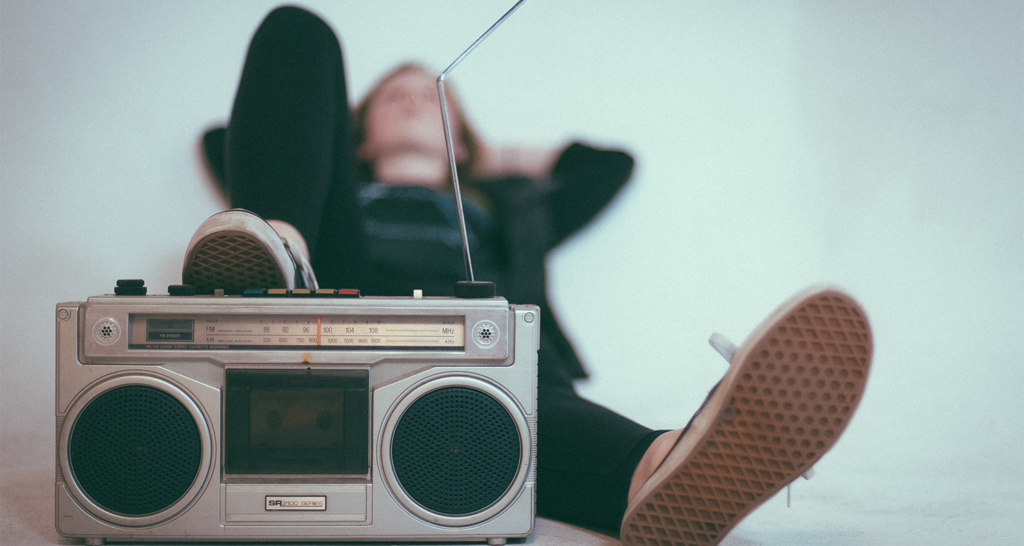 Even if no one wants to sing along, you can have music playing softly in the background of your Zoom party. Crowdsource a Spotify playlist ahead of the party by asking guests for their favourite holiday songs (or any genre!). Add the songs to a playlist that you will share as background music during the party. Consider having a few dance songs as well; turn up the volume and encourage people to dance!
*HOW TO: Simply start your music on your computer. Then, click Share Screen > Advanced > Computer Audio. Adjust the volume so that people can talk over it. Hint: When you share this way, no one else can share their screen. It's best if the person who is sharing some visuals is also the person playing the music, so that they can screen share and select Share Sound at the same time.
2. Break out the decorations.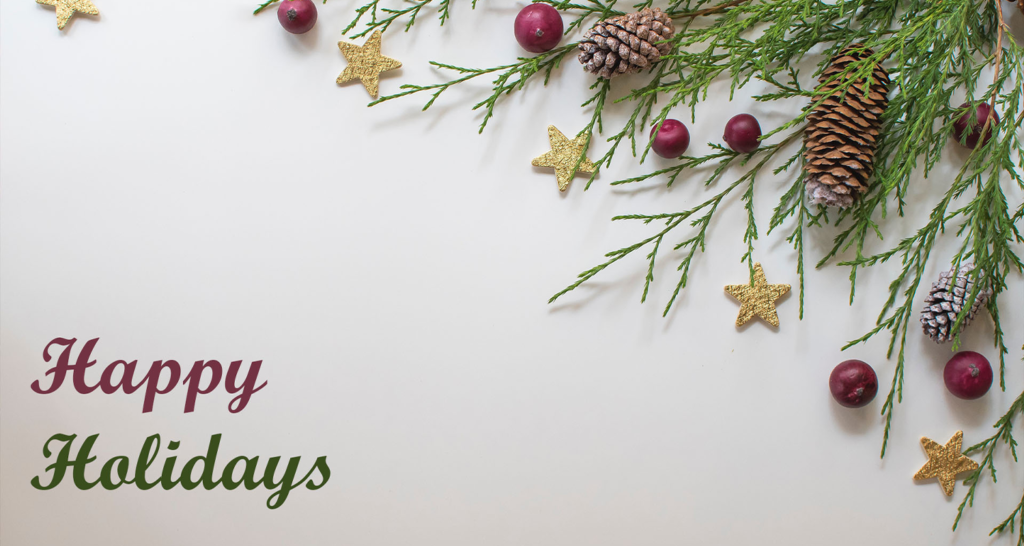 Create a selection of holiday or winter themed virtual backgrounds. Post them on a Padlet wall or email them to guests ahead of the party, along with instructions on how to upload and activate them in Zoom. Consider sending out small party kit packages to guests ahead of time. Kits could contain decorations and interactive items to use during the party. One of our favourites is "scratch paper," black paper with a rainbow underlayer that is revealed when scratched. Send each guest a few sheets of scratch paper. During the party, ask them to scratch out a holiday greeting or something they are thankful for. Then, ask everyone to hold up their card at the same time. Switch Zoom over to Gallery View and take a photo to share with everyone later!
3. Don't forget the food.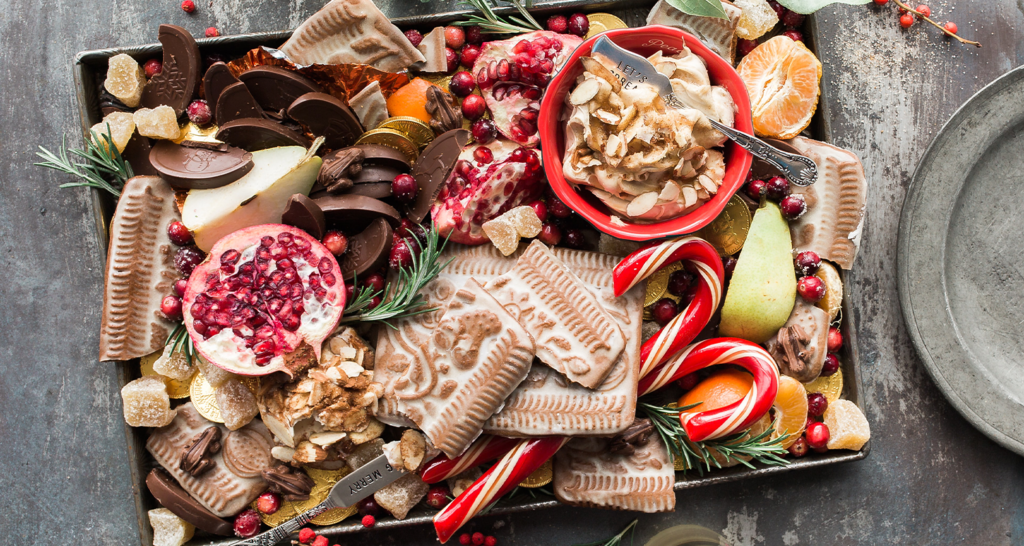 What's a party without food? Include some food items—homemade holiday goodies—in your party kit or arrange for food delivery to each guest. This takes some planning in advance, but is well worth it, and people really feel connected when they share food (even virtually!). Many merchants will assemble baskets of holiday treats (google "holiday gift baskets"), and local restaurants often put together charcuterie trays and bottles of wine for delivery. If you don't have the budget or time for this, could a little package of hot chocolate (with or without the Bailey's) be part of your mailout package?
4. Use Walls to gather and share uplifting messages and pictures.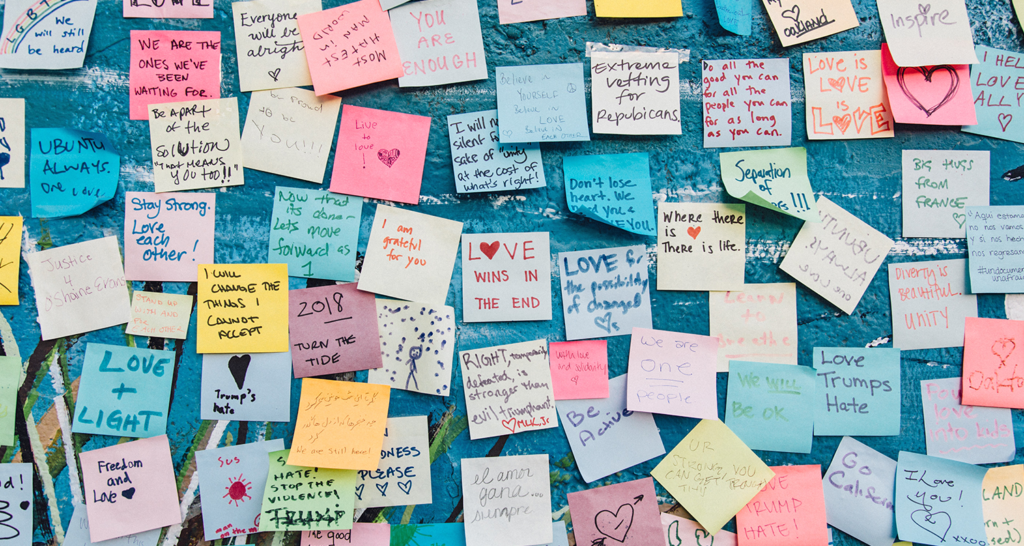 Using Padlet, create a wall with a holiday background. This could be a Gratitude Wall, Holiday Greeting Wall, a New Years Resolution Wall, a Family Photo Wall (post photos of family holiday gatherings or parties from years past, or live photos from this year's gathering), or a Holiday Pet Costume Wall (post those photos of your pet wearing reindeer antlers!). As you can see, the sky's the limit! Share the link to the wall with your guests (this can be done before or during your party). You can download Padlet walls as a PDF to share with guests after the event. Consider using some of these downloads in future gatherings to remind people about their kind messages, hopes and resolutions.
5. Include games.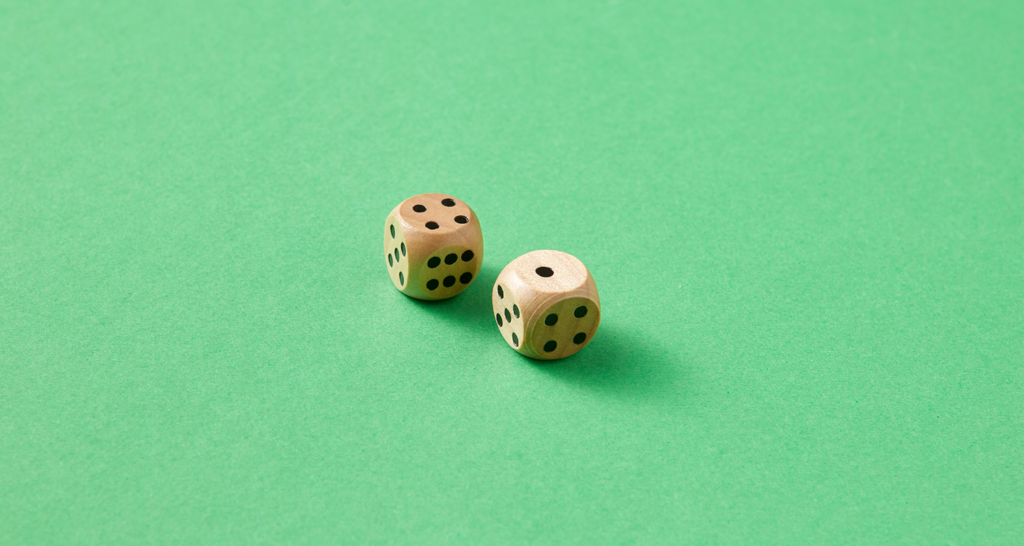 Create your own trivia questions or use a trivia platform–this article has some great suggestions for virtual quizzes that don't require much set-up. If you want to create your own, Quiz-Maker lets you invite up to 25 participants to take your quiz with their free version. Perhaps you have a Trivia Pursuit game hanging around your house for inspiration? An easy winner is trivia about "who's who" based on baby pictures of the team. If you have a larger group, use breakout rooms for silly games (e.g., put together a skit, song or dance in 10 minutes for prizes).
6. Don't forget gifts and prizes.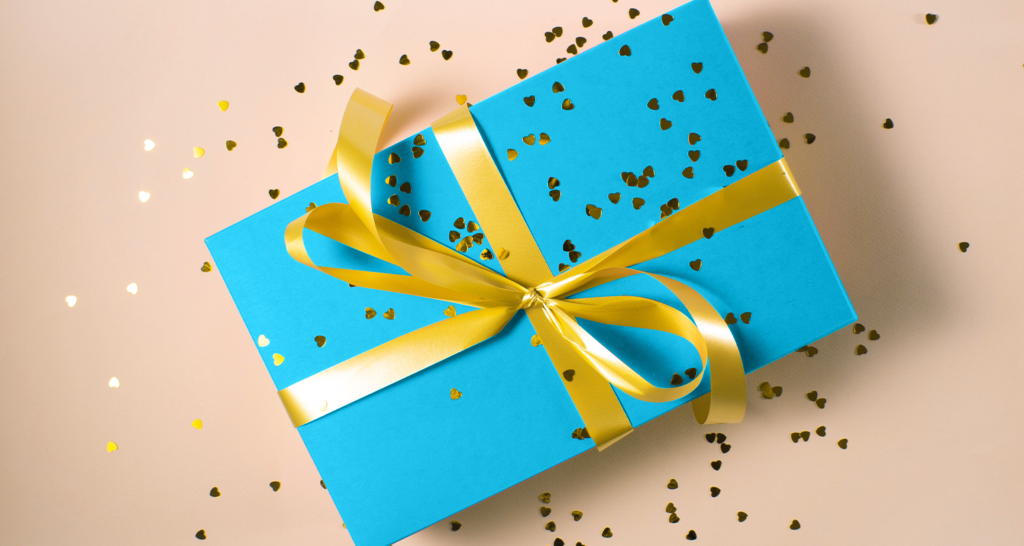 Play Secret Santa! Use a virtual spinning wheel such as Picker Wheel to decide who opens their gifts first. Collect mailing addresses ahead of time and distribute to guests to ensure timely home delivery. Make this super easy for your group by being Santa and managing the logistics. For prizes, be prepared ahead of time with some small presents or gift cards (you could even just have some prizes in mind which you order after the party and ship directly to winners).
7. Do a shared (and tactile) activity.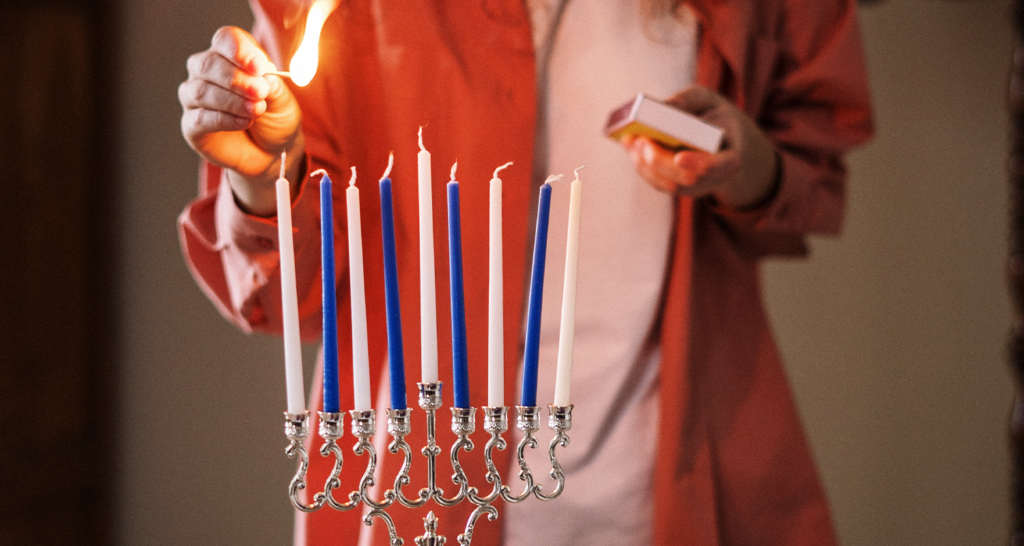 Doing something fun, together — while remote — can make you feel some togetherness and support team-building. It could be a daily activity, such as lighting the menorah together virtually, a one-time holiday cooking class led by a professional chef, or simply creating a craft together as a group. Crafts could include a wreath, a centrepiece, or holiday cards. Whatever you do, best to send guests the materials and ingredients needed ahead of time, or at least the shopping list (engagement will be higher if you plan ahead and get participants the required materials).
8. Be silly and embrace the virtual glitches.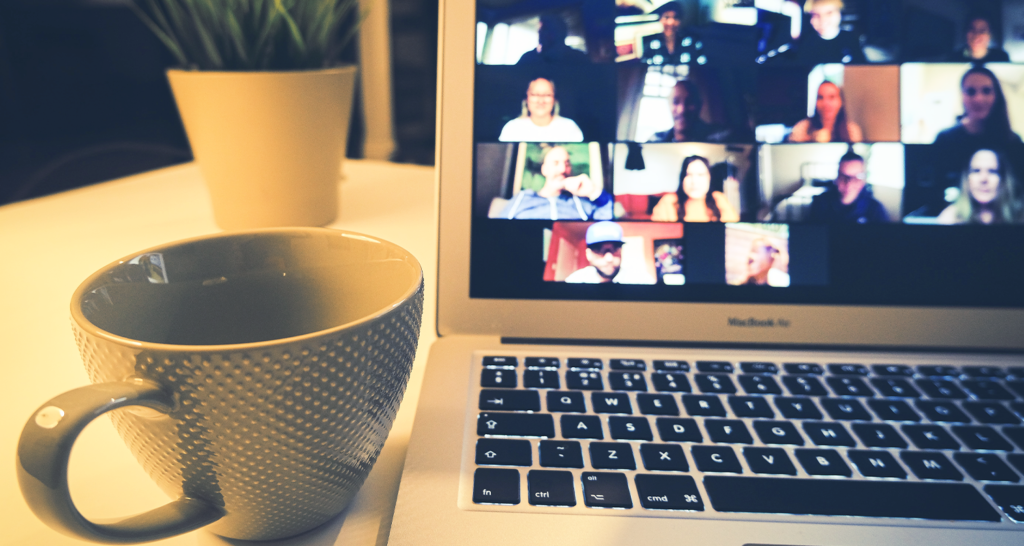 Technology is imperfect, and we can't fix that — but we can embrace it! Have a sing-along on Zoom! The fact that everyone will be out of sync with each other only adds to the fun. Create a Spotify playlist with the music ahead of time, or use an existing one like this album of family Christmas favourites. There's even one for Hanukkah. Alternatively, ask the family pianist to play! Do a Google Search on lyrics from popular songs; copy and paste them in a shared document or a Word doc that you email to everyone ahead of time.

9. Go mobile and get moving!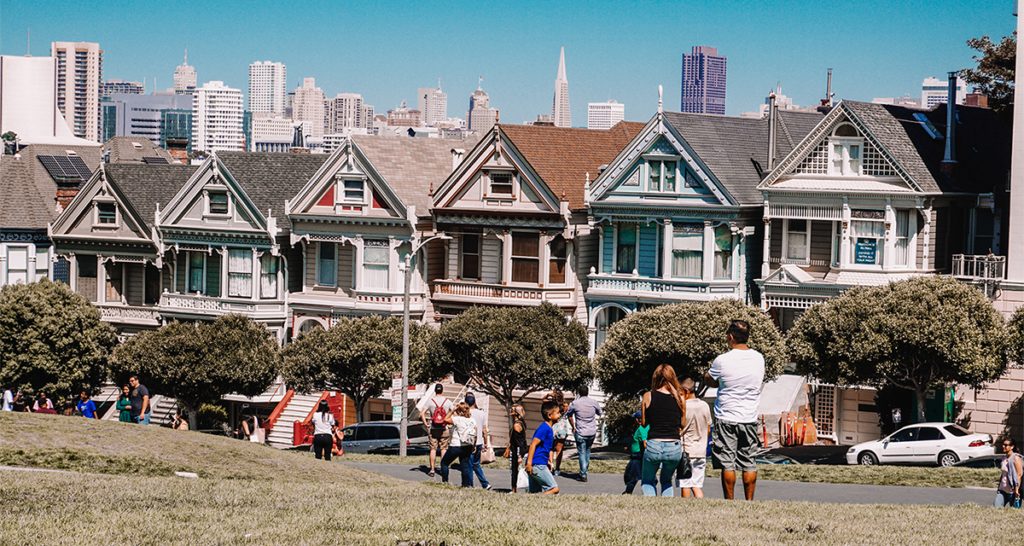 Can part of the party be outdoors? Why not! Consider a holiday scavenger hunt in each person's neighbourhood, or a virtual lights tour. Simply walk around the neighbourhood with your cell phone and scavenger hunt list (find a giant Santa, find a house that never took the Halloween decorations down, etc.) or stream the lights with a running commentary! Ask guests to post their own photos or videos of local holiday lights to a wall in Padlet. Encourage guests to view and comment on the light display, and vote for the best one, or have prizes for the scavenger hunt!
If all this sounds amazing, but a little overwhelming — or far too time consuming — reach out to our team of experts. Neolé can help with everything from a one-hour party consultation to planning and producing your entire virtual holiday party (including all the nitty-gritty details). Get started by booking a discovery call today!
---
By Laura Bowley, Virtual Facilitator and Meeting Producer, Neolé Inc.